If you're on a keto diet, you may be wondering whether it's possible to order a low carb meal at your favorite local restaurant or a fast food chain. You've probably seen funny Sonic Drive-In commercials all over TV, but the truth is they don't have a lot of healthy, low carb options, especially if nutrition is your top concern.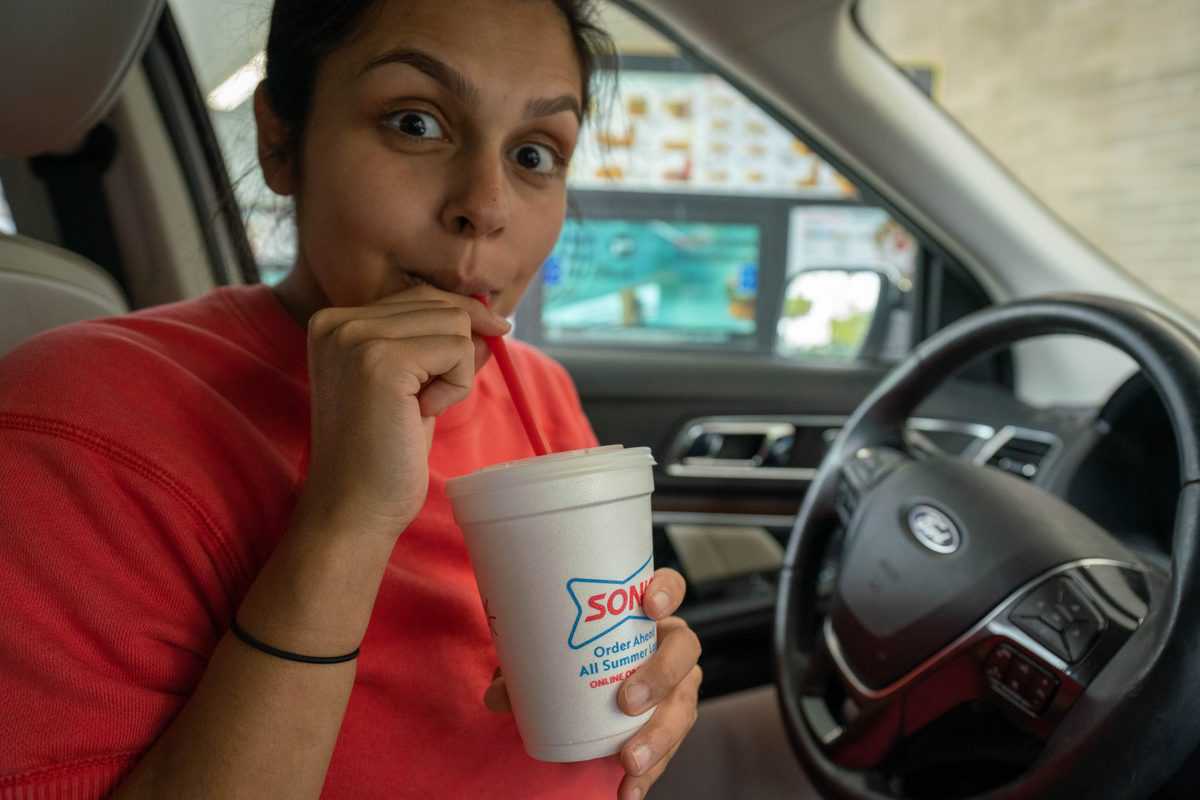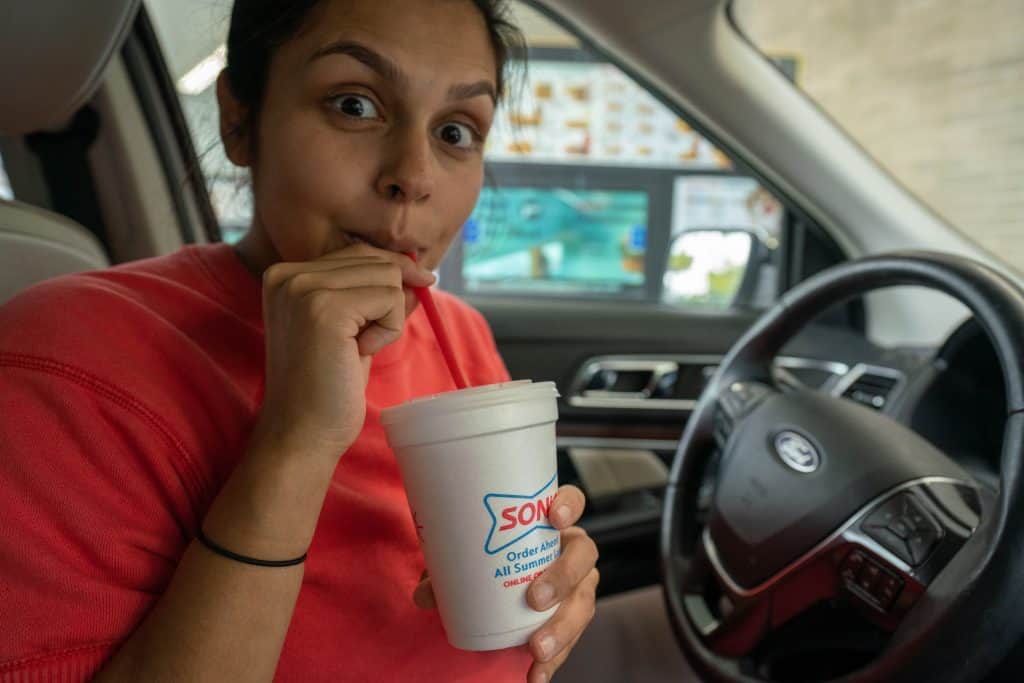 Can you keep it keto when most fast food menu items include tortilla wraps or burger buns? It's difficult (but not impossible), so we wanted to show you all the Sonic keto menu items you can order. Learn more about ordering keto fast food options.
Disclaimer – The nutritional facts listed with each order is a rough estimate as Sonic does not list their nutritional facts by ingredient
Here is what to order at Sonic on keto:
1. Breakfast Burrito, No tortilla, in a bowl.
Forget the tortilla and ask for this breakfast burrito to be served in a bowl. It's filled with lots of cheese and eggs, and you can ask for either sausage or bacon.
You can also ask for the SuperSONIC Breakfast Burrito or Ultimate Meat and Cheese Breakfast Burrito, just make sure to skip the tortilla and say you don't want the tater tots. This option is pretty low in net carbs too!
Nutrition – 350 calories, 25g fat, 23g protein, 5g carbs
2. Breakfast Toaster, No toast or tots, in a bowl.
Simply skip the toast and tots to make it keto and ask for a bowl. You have two meat options for the breakfast toaster – sausage or bacon. Because of the eggs and meat, it's a really good choice if protein is what you are looking for.
Nutrition – 400 calories, 30g fat, 27g protein, 5g carbs
3. Sonic Breakfast Bowl
This option is available only at selected locations, but you don't have to skip anything or make substitutions if you choose the Crispy Bacon Breakfast Bowl or Savory Sausage Breakfast Bowl. This meal contains your choice of meat, eggs, cheese, grilled onions and diced tomatoes.
Nutrition – 320 calories, 25g fat, 20g protein, 4g carbs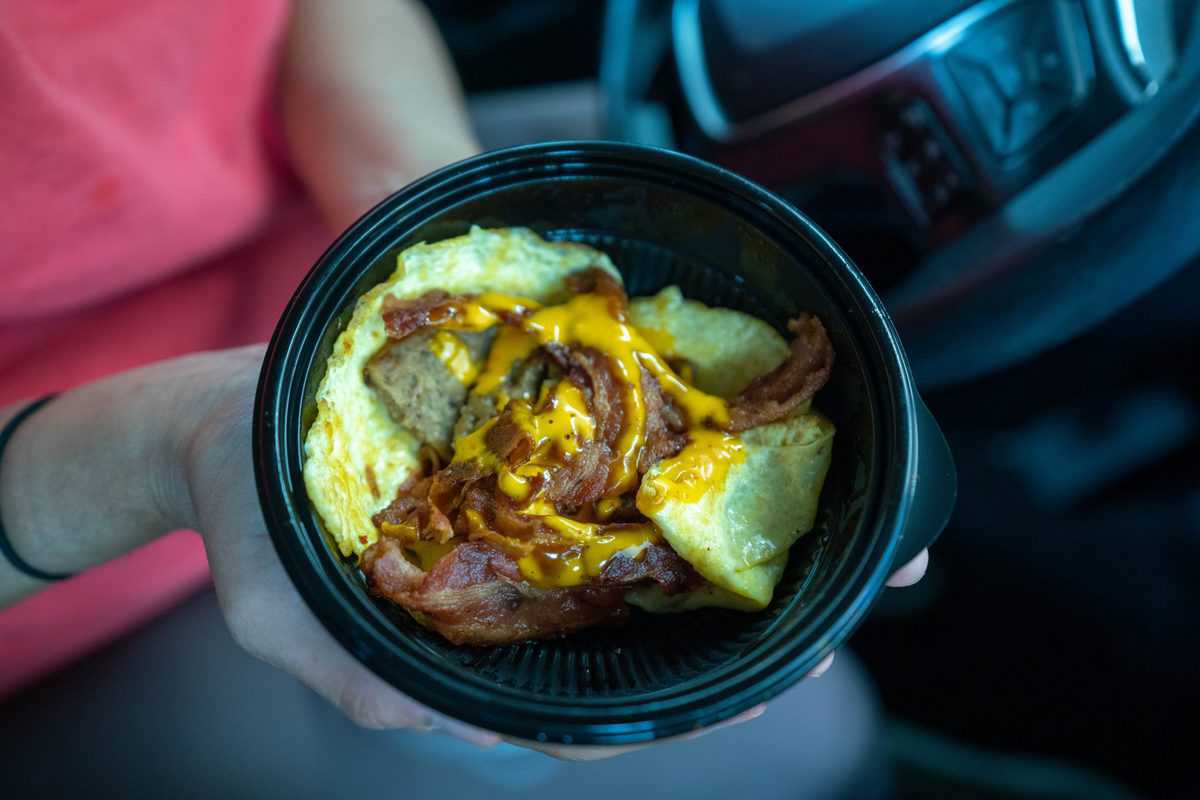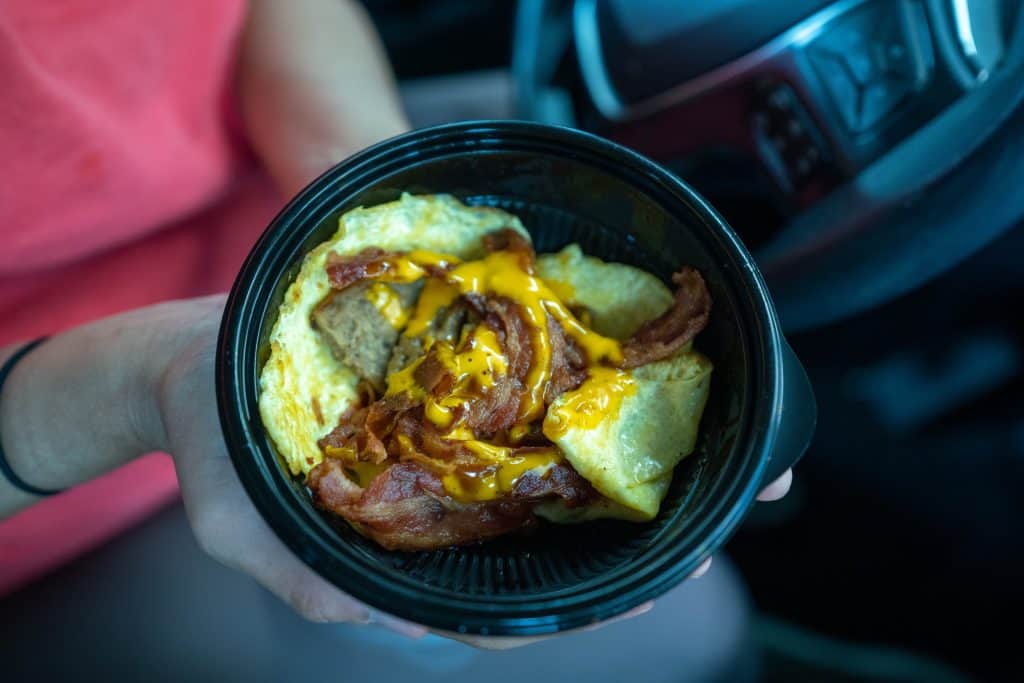 4. Classic Grilled Chicken Sandwich, No bun.
Grab it without the bun and ask for a bowl. This option is very keto friendly, especially if you're watching your weight since it's low in calories in comparison to other meals on the menu. Since the grilled chicken sandwich is high protein, check out our section below for a high fat, keto friendly add-on.
Nutrition – 350 calories, 20g fat, 28g protein, 4g carbs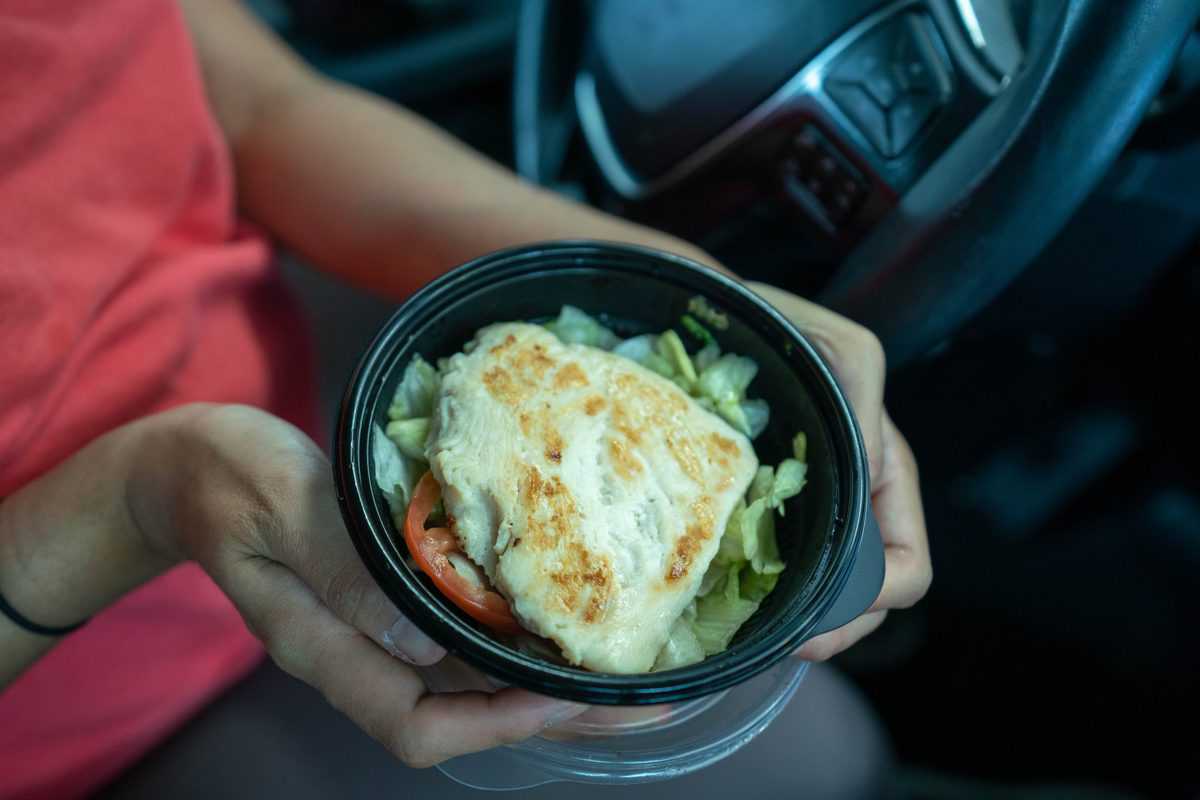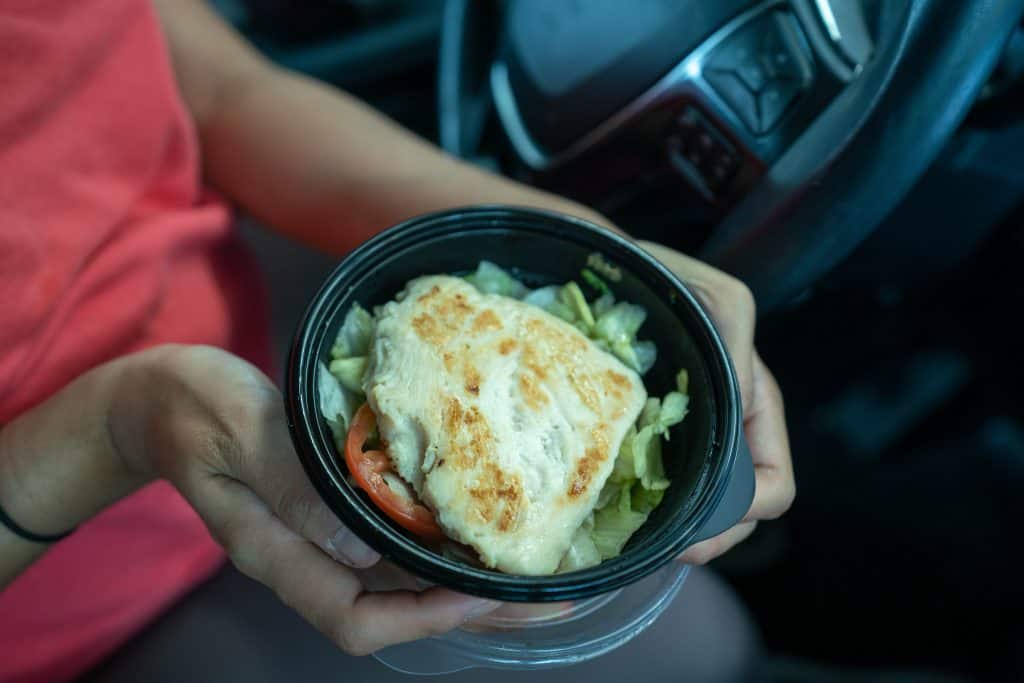 5. Grilled Chicken Wrap, No wrap, in a bowl.
Ask for no wrap and put it in a bowl. Again, this option is one of our top ticks of you're on the keto diet and you're keeping track of calories. You can ask for mayo or ranch dressing on the side to increase your fat intake.
Nutrition – 360 calories, 13g fat, 29g protein, 4g carbs
6. Sonic Burgers, No bun, No sauce.
Ask for a burger without the bun and hold off on ketchup or BBQ sauce. It's usually high in carbohydrates and contains a lot of sugars. Don't grab French fries or onion rings either.
If you want to beef up your order, just ask for extra American cheese, crispy bacon, mustard or mayo. Choose from these four burger options:
• Sonic Cheeseburger (no bun, ketchup or sauce)
• SuperSONIC Double Cheeseburger (no bun, ketchup or sauce)
• SuperSONIC Bacon Double Cheeseburger (no bun, ketchup or sauce)
• Sonic Bacon Cheeseburger (no bun, ketchup or sauce)
Nutrition – 1000 calories, 74g fat, 55g protein, 7g carbs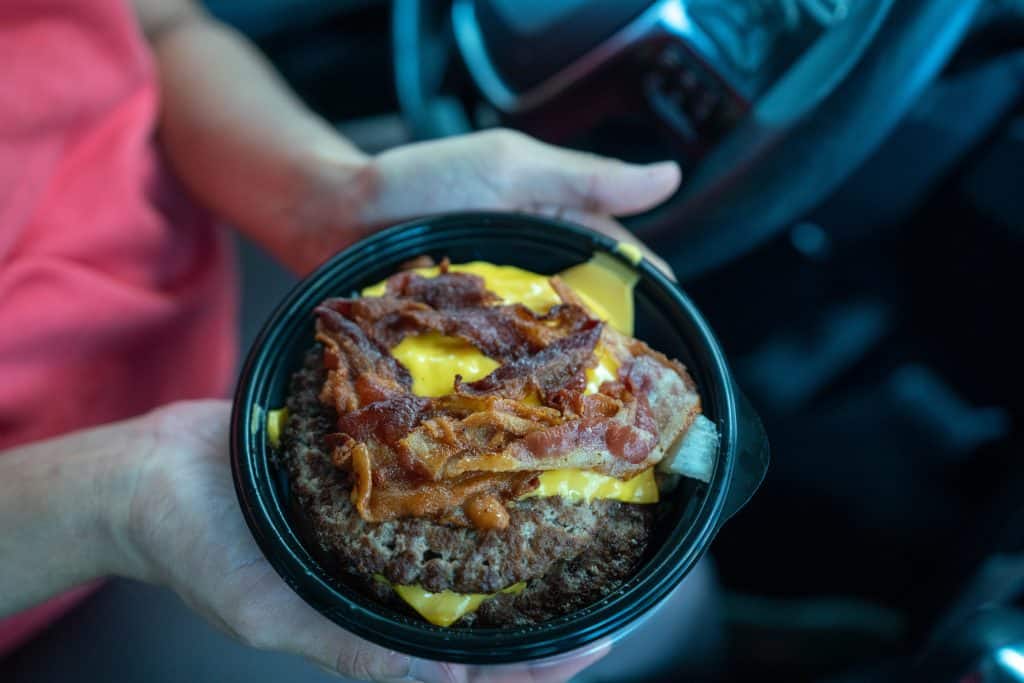 7. Hot dog, No bun, No sauce. Add the chili, if you want.
If there is absolutely nothing else on the menu, grab a hot dog. However, keep in mind that they are probably highly processed and other Sonic options are a better choice.
Add the chili, if you want. As stated above, Sonic nutritional information is not by ingredient. However, we believe that their chili (since it doesn't have beans) is coming in around 2g of net carbs per serving.
To keep it low carb, don't order sides. You can also keep it simple and order a plain hot dog. Here are a few hot dog options to choose from the menu:
• All-American Dog (no bun, ketchup and relish)
• Chili Cheese Coney (no bun)
• Footlong Quarter Pound Coney (no bun)
• Plain hot dog (no bun)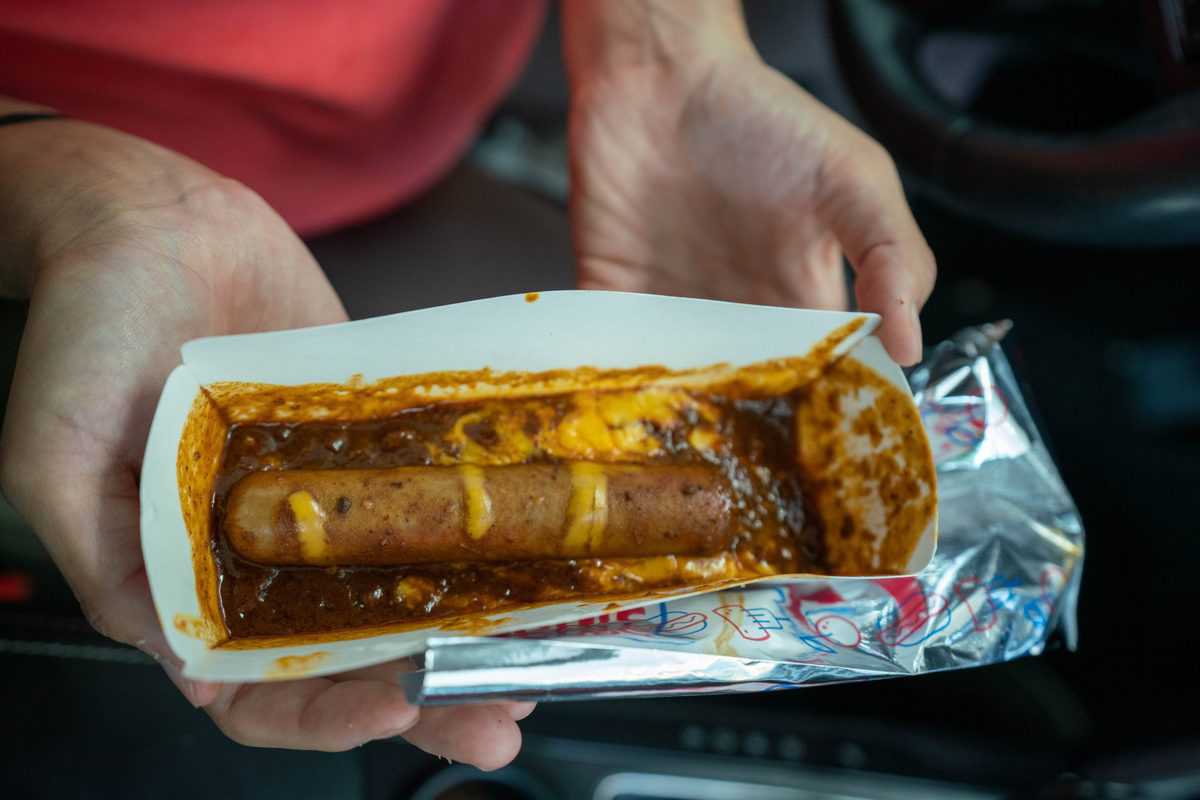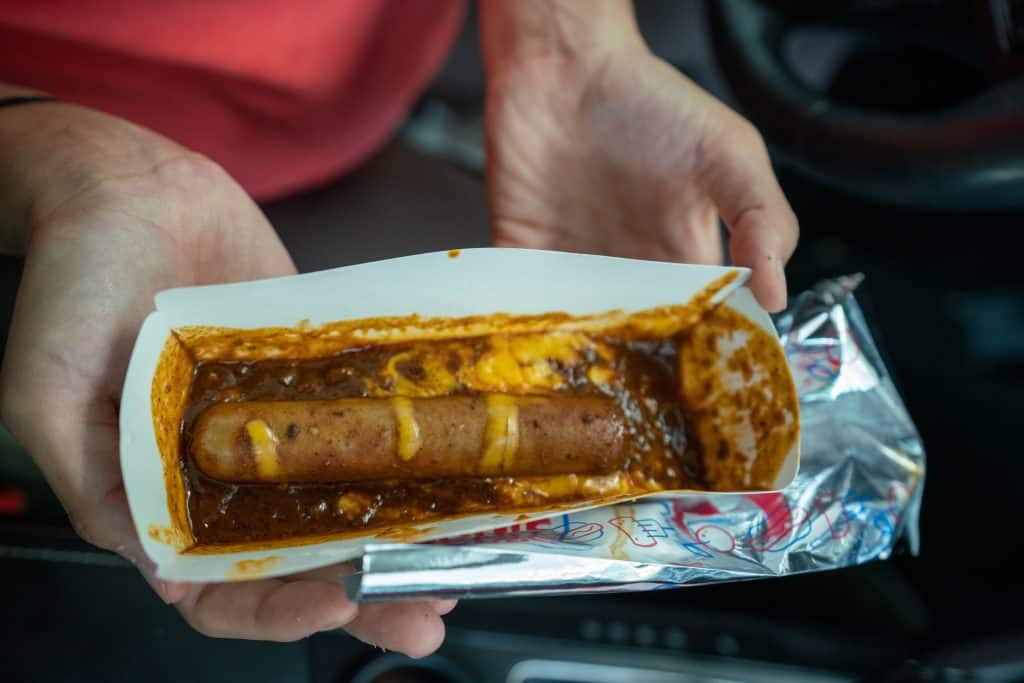 8. Diet Cherry Limeade
Sonic is known for its variety of drinks, slushies and milkshakes. Most of them are loaded with sugars and carbs as you would expect, but there is one option that stands out. The diet cherry limeade is a refreshing and tasty keto drink option at Sonic. We pick one of these up every time we go to Sonic!
Nutrition – 3g net carbs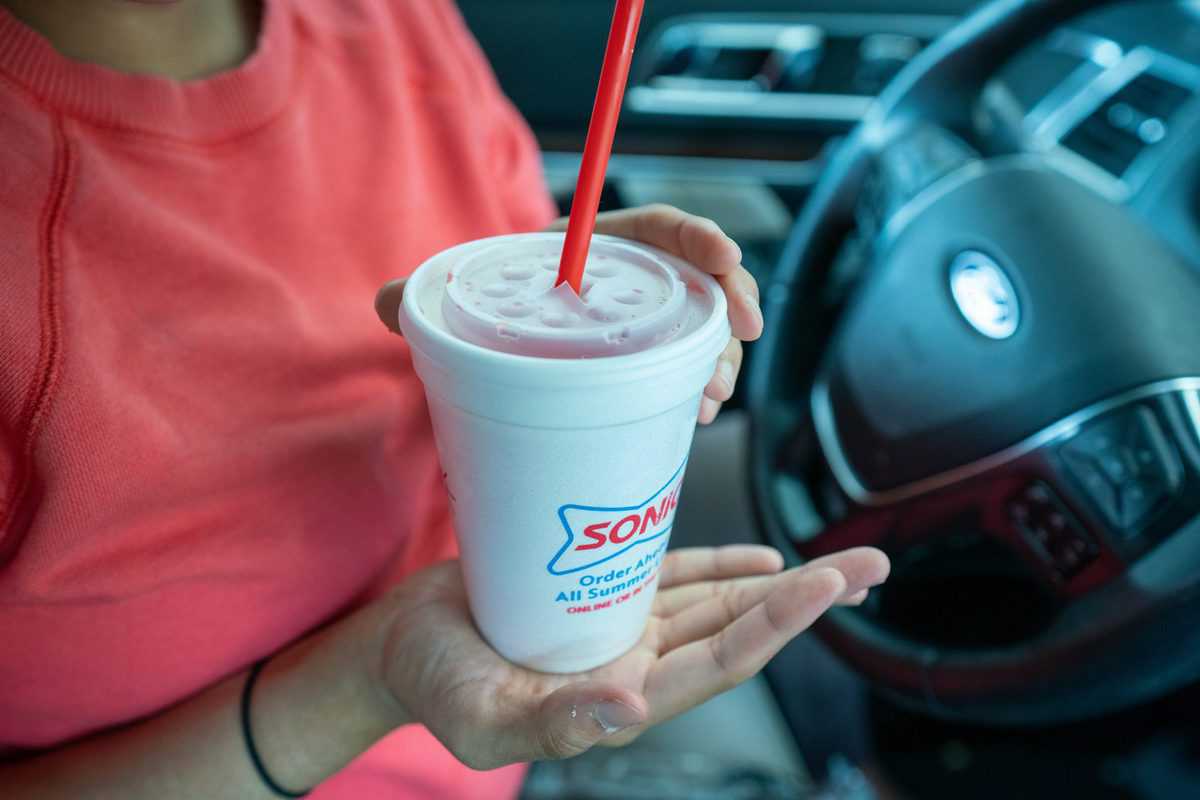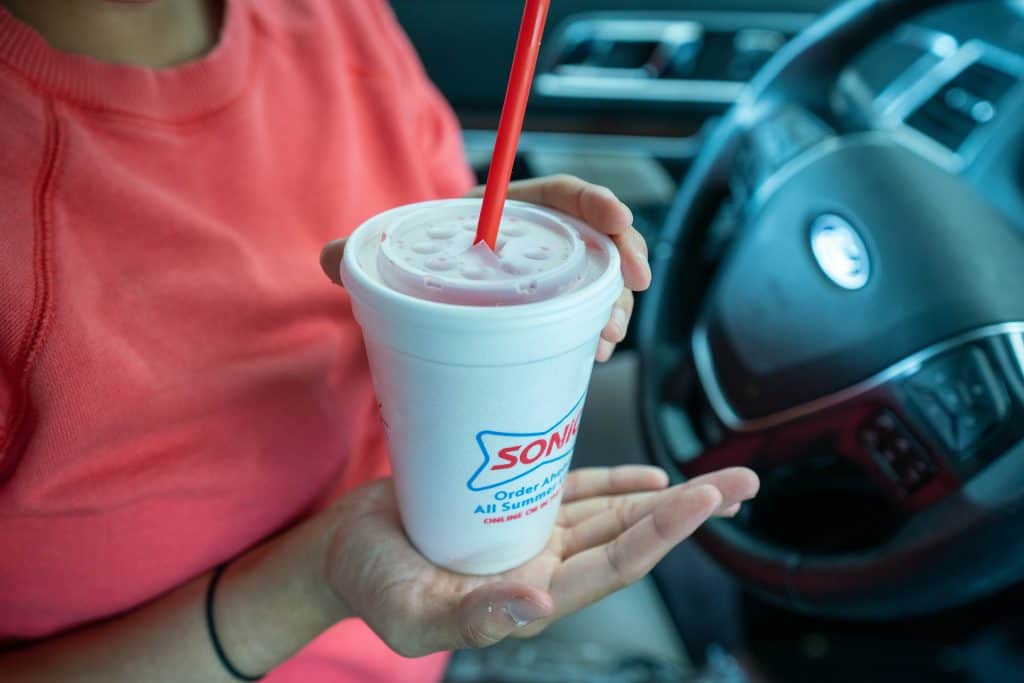 What should I avoid at Sonic?
Below is a brief list of foods you shouldn't order from sonic. These are not low carb and are usually filled with unnecessary sugars or breading and will definitely cause you to exceed net carbs for the day:
• Mozzarella sticks
• Onion rings
• Jalapeño poppers
• Chili cheese tots or fries
• Tater tots
• French fries
• Jumbo popcorn chicken
• Apple sauce
• Chili pie
• Any crispy sandwiches
• Chicken strips
• Boneless wings
• Corn dogs
• Grilled cheese sandwiches
• Cinnasticks
• French toast sticks
• Everything from the frozen zone (ice cream, shakes, sundaes etc.)
Choose these low carb add-ons instead:
• American Cheese (1g carbs)
• Avocado (2g carbs)
• Crispy bacon (1g carbs)
• Grilled onions (1g carbs)
• Hatch green chiles (0g carbs)
• Spicy jalapeños (1g carbs)
• Mustard (0g carbs)
• Ranch dressing (1g carbs)
• Light mayo (3g carbs; no full fat option)
Are there any keto drinks at Sonic?
Most slushies and drinks are full of added sugars, but there is a few that are low carb. You can keep it simple and get a bottle of water or you can get diet soda, unsweetened iced tea, black coffee (no milk, no sugar) or the Diet Lime Limeade.
The best keto drink at sonic is a Diet Cherry Limeade. It tastes delicious and refreshing, and clocks in at just 3g net carbs!
Does Sonic have low carb or sugar free slushies?
Unfortunately no. All slushies are made from a base that is made up of sugar and ice, and a small sized one contains 48 grams! Don't be fooled by the sugar free add-ons and opt for more low carb friendly options.
How do I count net carbs at Sonic?
You can find up to date nutrition info on their website here. If Sonic is your dirty keto fast food place to go to, save it in your bookmarks for later.
To calculate net carbs, simply subtract dietary fiber from total carbohydrates. Don't forget to count sugars! Their guide is quite extensive and contains all nutritional information, including calories, total fat, protein, carbs and more.
For example, a Footlong Quarter Pound Coney contains 52g net carbs. You can make this number go much lower if you order it without the bun and make it keto friendly.
Now, whenever you want to stay keto at Sonic you can easily order a keto friendly meal with lots of protein packed options available to keep you full during the day. Remember to stay away from sides and desserts.
Also: eating healthy is a huge part of the ketogenic diet!
We don't recommend eating out at fast food chains often, but we know that preparing your own meals can sometimes be the least convenient option, especially when you're on the road.
Some of our favorite keto friendly fast food restaurants are Starbucks, McDonald's, Chipotle, Taco Bell and Subway. Be sure to read our comprehensive guides for each restaurant!
Our Final Opinion on Sonic Keto Meals
It is definitely possible not to screw up your keto diet at sonic because they do have some low carb options.
Our top picks from sonic would have to be the supersonic double or just the bacon cheeseburger. For breakfast, if the sonic breakfast bowl is available in your area, that would be our first keto breakfast choice.
And even though sonic would not always be our first choice when out and about. It does bring a fun experience and the memories that you went to a sonic drive in.