Companies produce sour cream by fermenting whole milk with lactic acid bacteria, resulting in a tasty condiment that goes well with almost anything.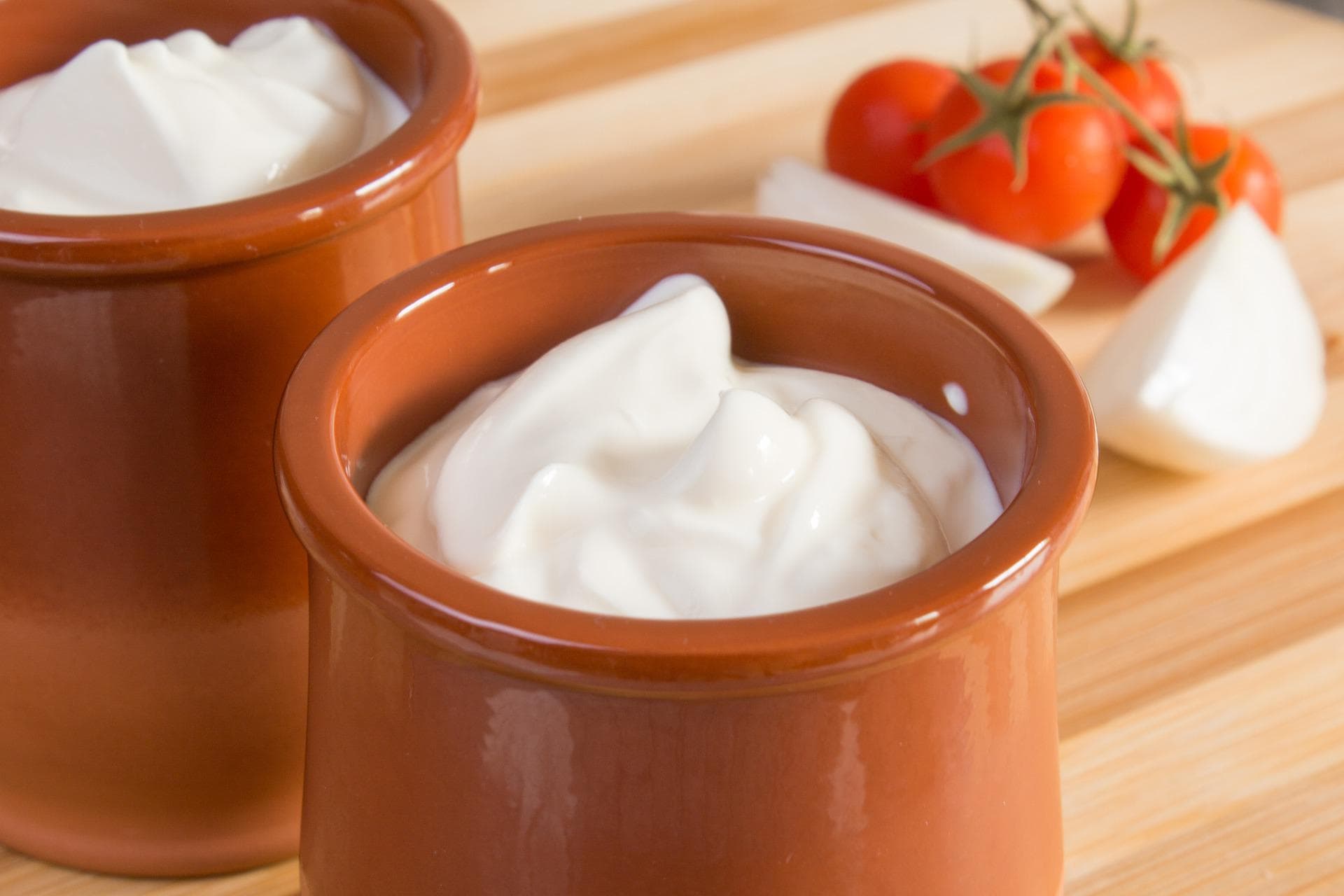 But is sour cream keto?
In this post, I'll look at the carb content of sour cream to see if it's keto-friendly, while going through some yummy recipes and alternatives.
Can You Eat Sour Cream On A Ketogenic Diet?
Two tablespoons of sour cream contain 1.3 grams of net carbs, so it won't knock you out of ketosis.
Sour cream also provides your body with calcium, vitamin B12, riboflavin, potassium and magnesium, strengthening bones and fighting off keto flu.
Sour Cream Nutritional Information
Two tablespoons of sour cream consists of:
1.3 grams of carbs
5.8 grams of fat
59 calories
0.7 grams of protein
Health Benefits Of Sour Cream
Here are some sour cream health benefits that stood out to me:
It feeds good bacteria in your digestive system
It boosts the absorption of fat-soluble vitamins
It can help you lose weight 
It Feeds Good Bacteria In Your Digestive System
Like yogurt and kimchi, sour cream contains live microbes called probiotics which feed the good bacteria in your gut.
Better gut health positively impacts your quality of life and overall health. Research shows that a good gut microbiome lowers your risk of diabetes, heart disease and depression.
It Boosts The Absorption Of Fat Soluble Vitamins
Since two tablespoons of sour cream has almost six grams of fat, you absorb more nutrients when consuming supplements with sour cream, namely vitamins A, D, E and K.
Increased absorption of these nutrients can lead to better skin and hair and stronger immune function.
So, to get the most from your supplements, consider taking them with some sour cream. 
It Can Help You Lose Weight
Sour cream is filling due to its high fat content, making it the perfect snack for anyone looking to lose weight. Instead of indulging in carb and calorie-dense foods, try using sour cream in your desserts to see if it reduces your appetite.
And science backs this up. A 2016 review found that participants who ate two to four servings of sour cream daily saw more fat loss than those who avoided dairy.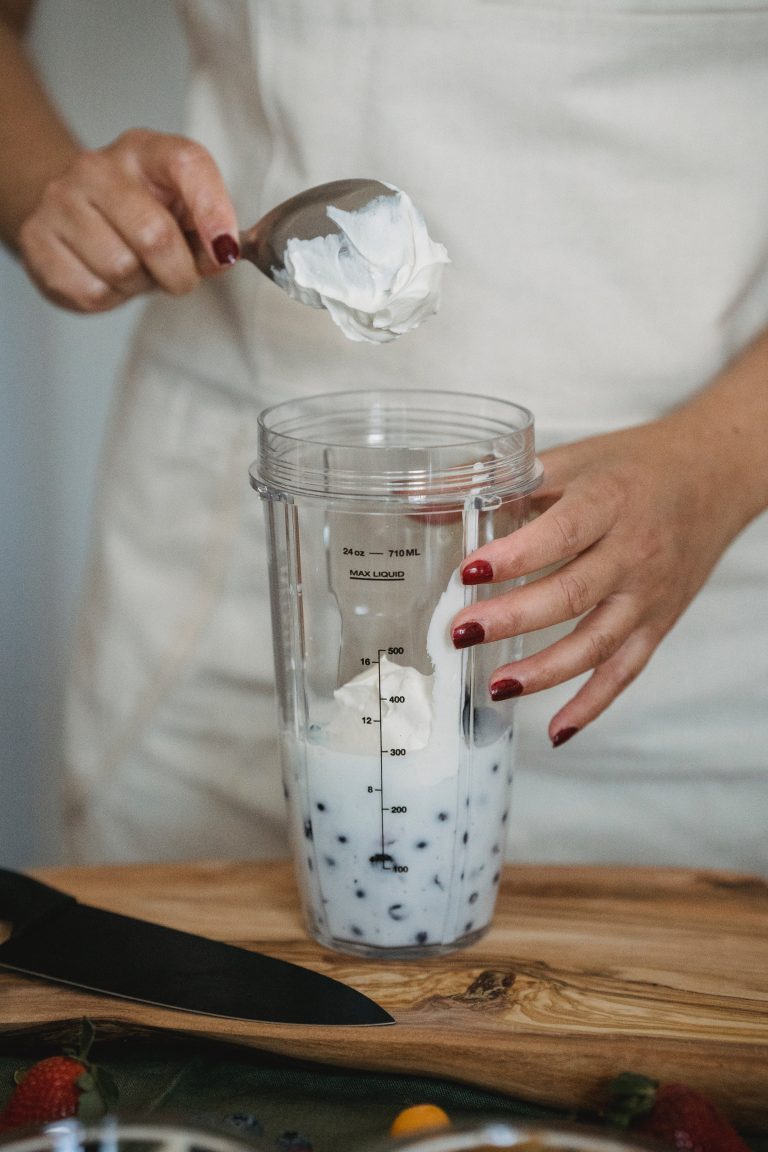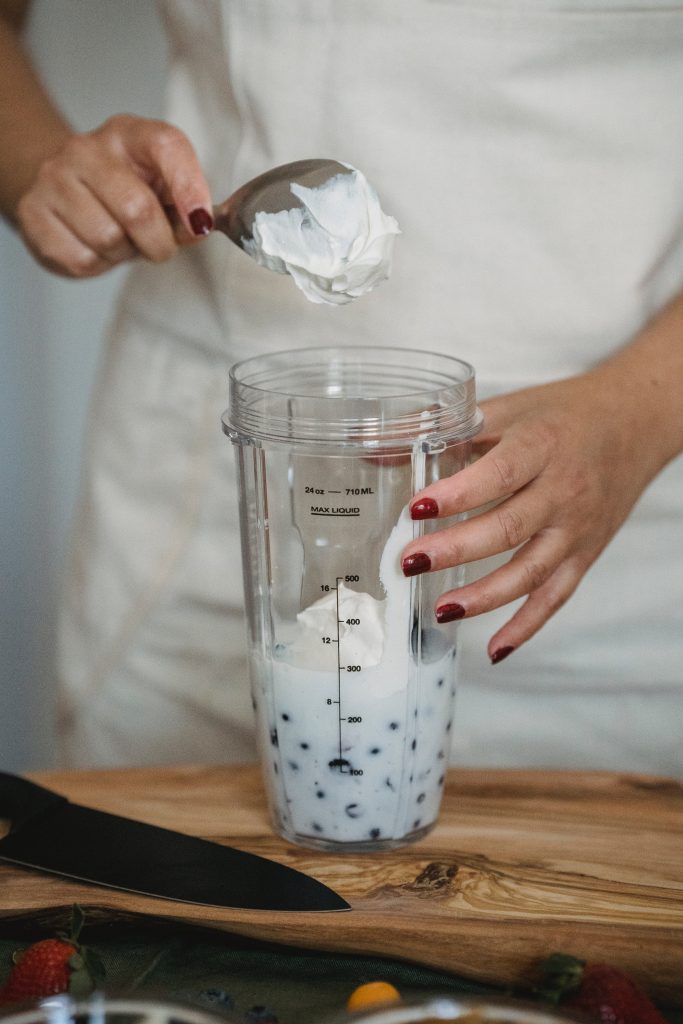 A Word Of Caution On Low-Fat Sour Cream
However, you want to avoid nonfat sour cream since these products contain sugars that enhance the flavor.
Companies add all these sugars and harmful additives because food becomes tasteless after removing the fat.
How To Introduce Sour Cream Into Your Keto Diet
If you have leftover sour cream in your kitchen and you don't know what to do with it, consider these healthy keto foods:
Keto tzatziki sour cream
Sour cream keto crisps
Keto sour cream glazed doughnuts
Sour cream and onion omelet
Keto sour cream cheesecake
Keto Tzatziki Sour Cream
For this tzatziki sour cream sauce, you'll need five ingredients:
One cup of full-fat cream
A half a shredded cucumber
Two tablespoons of chopped fresh dill
A half a teaspoon of garlic powder
One tablespoon of lemon juice
Preparing this sauce takes less than two minutes. Simply add your sour cream, shredded cucumber, garlic powder, dill and lemon juice to a large mixing bowl and stir well with a spatula.
Sour Cream Keto Crisps
Bake sour cream crisps if you feel like snacking throughout the day but don't want to buy expensive keto snacks. For this recipe, gather the following ingredients: 
1 ¾ cup of shredded mozzarella
Two tablespoons of salted butter
One egg
Two tablespoons of sour cream
A half a teaspoon of mustard powder
¾ cup blanched almond flour
A half a teaspoon of onion powder
One tablespoon of chives
A half a teaspoon of garlic powder
Pop your mozzarella, butter, egg, sour cream, mustard powder, almond flour, onion powder, chives and garlic powder in a large bowl and mix it with your hands.
Next, oil some greaseproof paper and place this dough on it. Fold the greaseproof paper so it covers both sides of the dough. Use a rolling pin to roll the dough flat, cut it into blocks and put it in the oven for 10 minutes at 350 degrees Fahrenheit.
You may also like our Easy French Onion Dip.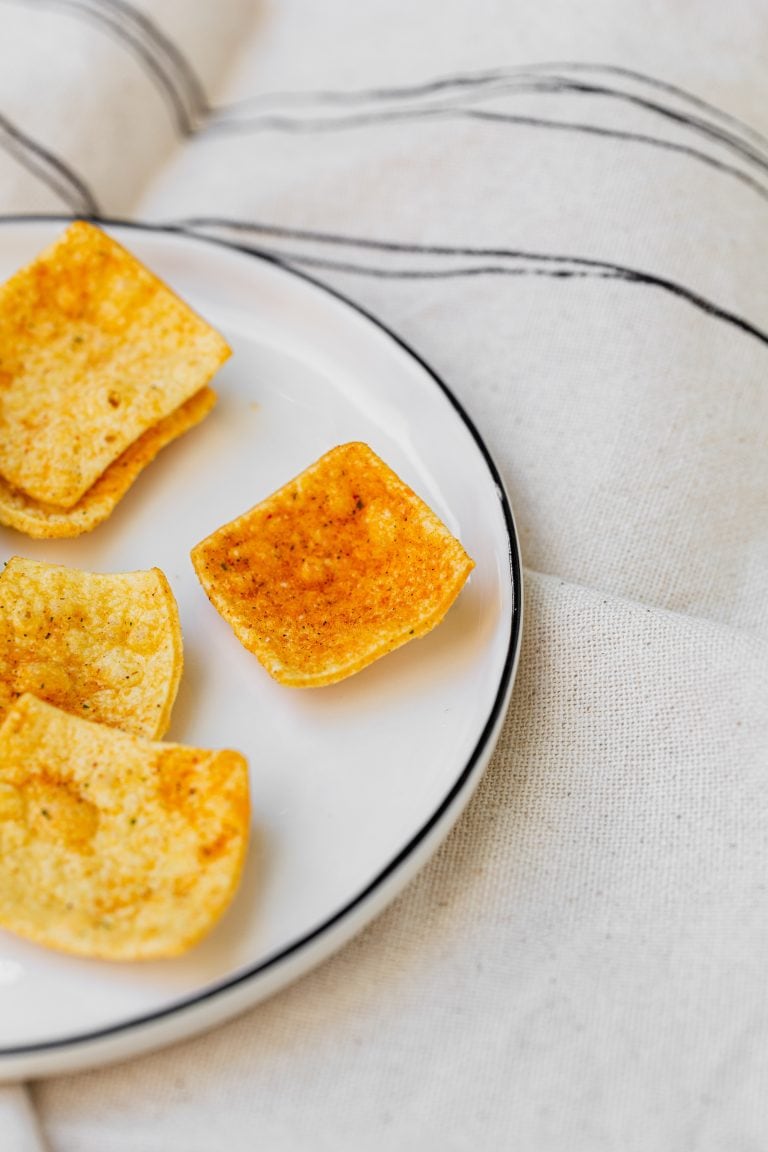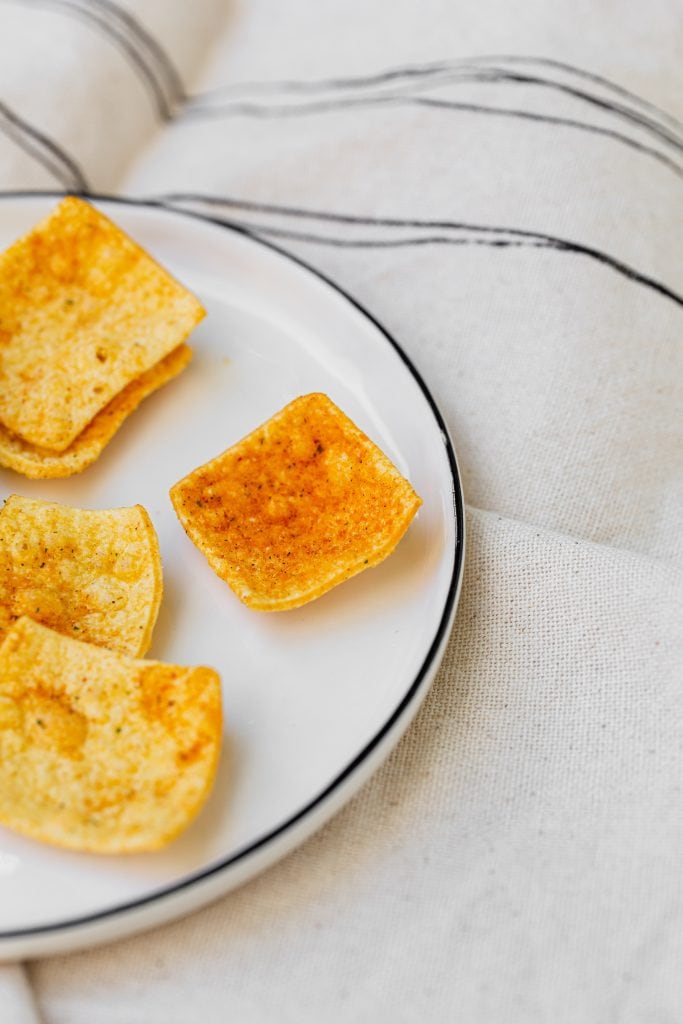 Keto Sour Cream Glazed Doughnuts
But if you're looking for a snack that'll satisfy your sweet tooth, opt for this keto sour cream glazed doughnut recipe. It won't take up much of your time and you'll only need:
A half a cup of sour cream
Two large eggs
⅓ cup of your favorite sweetener
Two tablespoons of melted butter
One teaspoon of vanilla extract
Two and a half cups of almond flour
Two teaspoons of baking powder
A half a teaspoon of ground cinnamon
Three tablespoons of milk
First, place your sour cream, eggs, sweetener, butter and vanilla extract in a large bowl and mix with an electric beater for one minute.
Next, add your almond flour, baking powder, ground cinnamon and milk to the same bowl and whisk the mixture again.
Grease a doughnut pan, put your mixture in it, and bake for 20 minutes at 320 degrees Fahrenheit. Once it's out of the oven, let it cool and prepare your coating.
Add ⅓ cup of melted butter, three tablespoons of heavy cream and ⅓ cup of erythritol to a large bowl, and whisk until thick.
The last step is to dip your doughnuts in this glaze and enjoy!
Sour Cream And Onion Omelet
Sour cream and onion omelets hold a special place in my heart since it's an easy-to-make breakfast that's tasty and affordable. All you need is:
Two whole eggs
A half a minced onion
Two tablespoons of traditional sour cream
Whisk two large eggs and toss in your minced onion and full fat sour cream. You want the sour cream to be at room temperature, or it won't mix well with your eggs.
The last step is to cook your omelet without breaking it, which can be challenging, and enjoy your breakfast.
Keto Sour Cream Cheesecake
Another sour cream recipe that'll satisfy your sweet tooth is the classic cheesecake. Unlike other cheesecake recipes, you don't need many ingredients:
Two cups of almond flour
Two and a quarter cups of sweetener
Six tablespoons of butter
Two teaspoons of vanilla extract
Five eight-ounce packets of cream cheese
Five eggs
Eight ounces of regular sour cream
The first step is to make your cheesecake base. So add two cups of almond flour, a quarter cup of sweetener, six tablespoons of butter and one teaspoon of vanilla extract to a large bowl and mix with a spoon.
Spread this dough evenly on the base and sides of your cheesecake tray. Next, it's time to prepare your filling.
Pour five eight-ounce packets of cream cheese into a large mixing bowl and give it a good whisk with an electric beater. Add two cups of sweetener, five eggs, a teaspoon of vanilla extract and eight ounces of sour cream, and whisk again.
Pour the filling into your base, pop it in the oven for 60 minutes at 325 degrees Fahrenheit, and enjoy!
Make sure to take a look at our No Bake Cheesecake Recipe.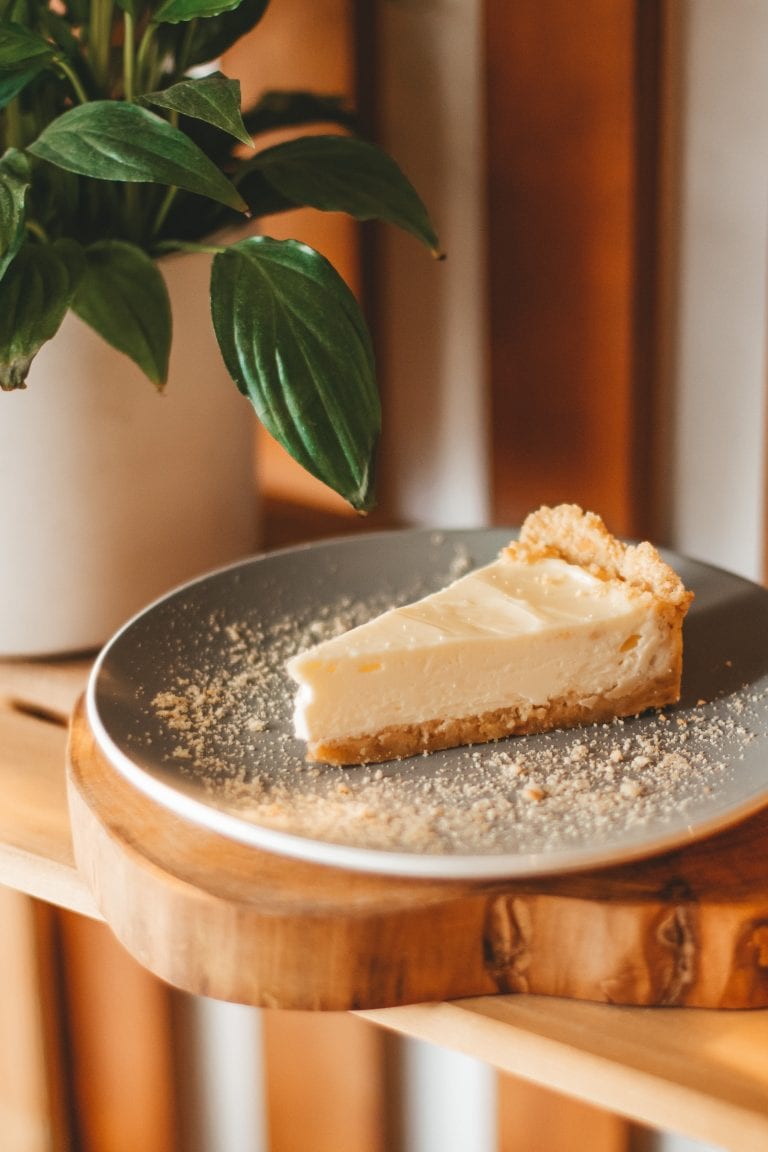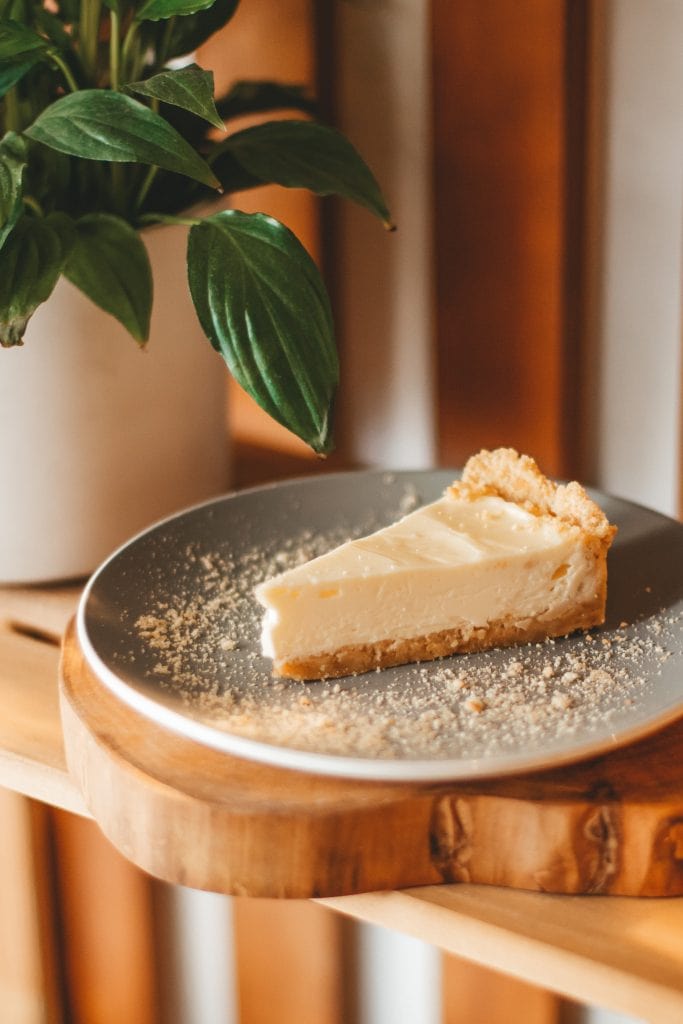 Keto Sour Cream Alternatives
But if you're not a big fan of sour cream or you're looking for some variety, go for these options:
Plain greek yogurt
Buttermilk
Cottage cheese and lemon juice
Plain Greek Yogurt
An ounce of plain Greek yogurt only has one gram of net carb, making it a low-carb alternative to sour cream on keto.
Like sour cream, plain Greek yogurt also offers powerful gut health benefits due to its live cultures.
Buttermilk
Buttermilk is a fermented dairy drink that's keto-friendly in moderation. One cup contains 12 grams of carbs, and you can use it as an alternative to sour cream in many desserts like cheesecakes and brownies.
Cottage Cheese And Lemon Juice
Another yummy alternative to low-carb sour cream is cottage cheese and lemon juice. 
Manufacturers make cottage cheese by adding several strains of good bacteria to pasteurized milk, which causes the milk to separate from the whey, forming curds.
The good news is that if you blend these curds in a food processor with a touch of lemon juice, you create a sour cream alternative with a creamy texture. You can even add chilli, garnish or pan-fried chicken to give it extra flavor.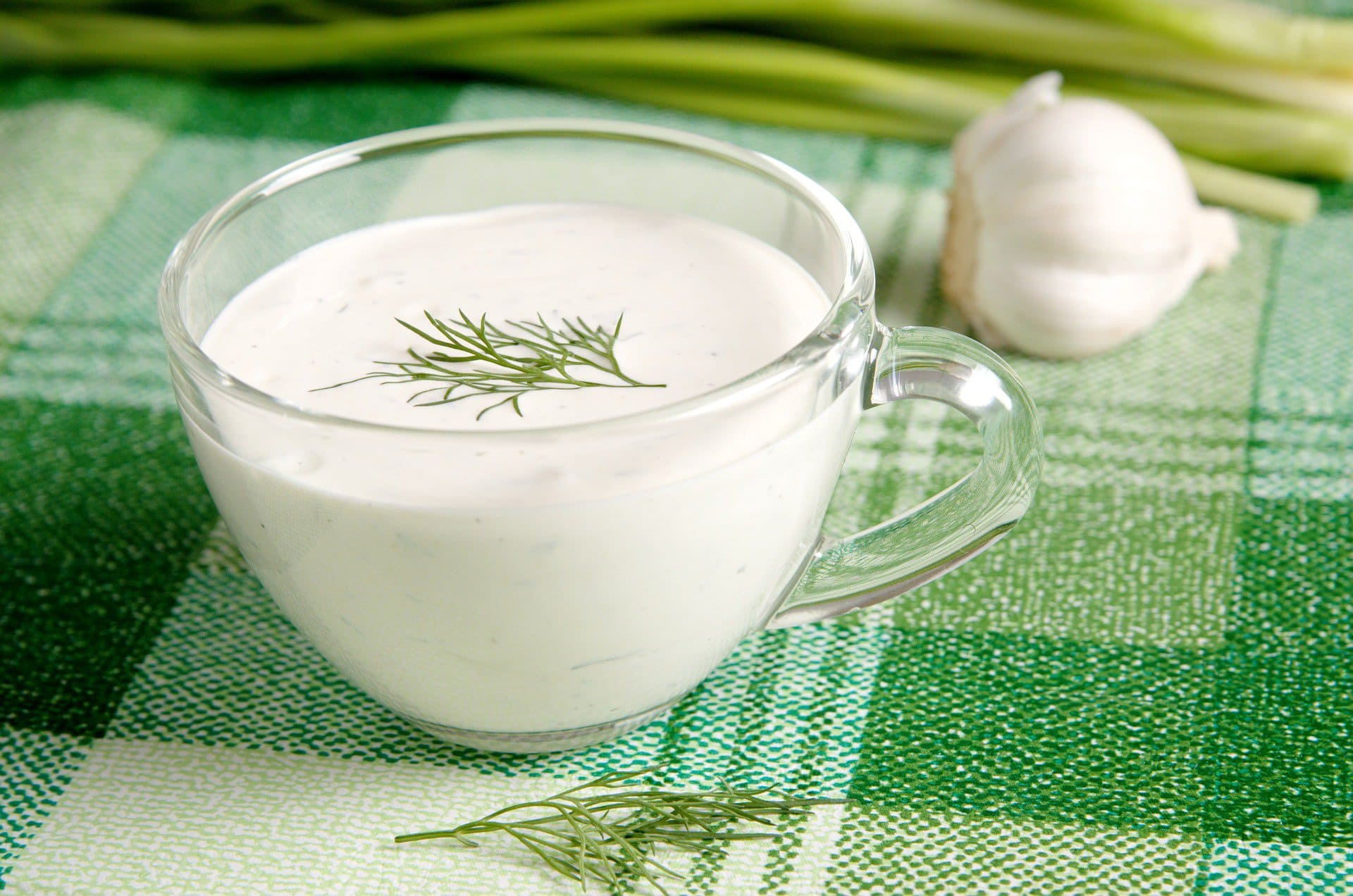 Final Thoughts On Sour Cream Keto Friendly
Sour cream makes for a handy addition to a keto diet since two tablespoons only contain 1.3 grams of fat. Medical research shows that this high fat content makes you full quickly, while is helpful for anyone looking to lose weight.
But it's important to avoid fat-free sour cream because manufactures add sugar and high-fructose corn starch to make it last long and taste sweet. These toxins trigger chronic inflammation and increases your risk of chronic conditions.
However, if you want to spice up your diet, consider tasty sour cream alternatives like plain Greek yogurt, buttermilk or cottage cheese and lemon juice.
If you are looking for more "is it keto" guides, read our articles about oat milk, mayo, quinoa, honey, and lupin flour.