Did you know that this popular fast food joint started out of a hot dog cart in Madison Square Park in 2001?! I know, it's pretty insane how it grew! If you've been wondering if there are any Shake Shack keto diet options to suit you, they have plenty.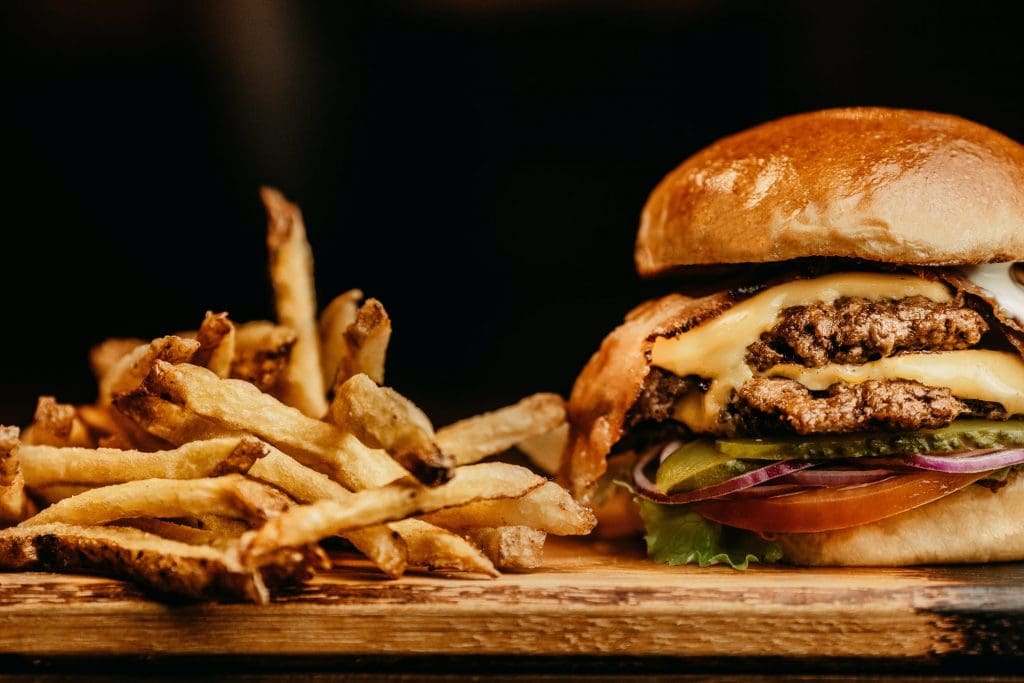 Many people rave about Shake Shack's quality and taste, which is kind of surprising considering it mainly features burgers and fast food in general. Perhaps the reason why is because Shake Shack was created by New York City's restaurateurs who know their stuff.
Their menu has a lot of different burgers to choose from – some can be easily modified to fit the ketogenic diet, some are off limits. I know you're probably itching for their fries, but trust me you'll thank yourself in the long run that you picked a healthier option instead.
Want a Lettuce Wrap? You Got it!
In order to cater to the needs of those who are on a low carb or the keto diet, Shake Shack decided to allow its customers to get their burgers lettuce wrapped.
I'm happy more and more fast food joints are doing it, especially since an average hamburger bun has lots of added sugars and processed ingredients. Instead, an average lettuce wrap is around 5 calories and contains virtually no carbs. Perfect solution if you ask me.
Shake Shack Breakfast
I know you can get breakfast at Shake Shack at a few locations in the US. We haven't personally tried it since it's really out of our way to travel all the way to New York City or Washington, but if you're in that area there are a few options to choose from.
Make sure to skip the breakfast juice, but go ahead and order the unsweetened iced tea, unsweetened hot tea or regular drip coffee with no sugar and no milk.
Unfortunately, Shake Shack's website doesn't give us any information on the macros, but it's kind of simple for you to conclude that they're definitely okay on the keto diet. Choose from:
Bacon breakfast sandwich (no bun)
Cheese breakfast sandwich (no bun)
Sausage breakfast sandwich (no bun)
All of these breakfast sandwiches feature a griddled egg, your choice of protein and American cheese. It's definitely not served all day, so I suggest getting there way before noon if you want to try it out.
Shake Shack Burgers
We went on a little road trip the other day and Shake Shack was one of the few fast food restaurants around. I haven't eaten there for a long time and to be honest, I missed their simple menu!
As long as you don't get the potato bun, there are several keto friendly options to choose from. While their Nutritional Information Guide doesn't list net carbs or any macros in general (which sucks!), we were able to do some calculations for you so you don't have to.
Here are the best Shake Shack options for everyone on the keto diet:
ShackBurger (no bun)
In this burger combination, you'll get a burger patty, American cheese, lettuce, tomato and the low carb Shake Shack sauce. Skip on the bun and eat it out of a bowl or ask for a lettuce wrap.
Nutrition info: 326 calories; 24g fat; 23g protein; 1g total carbs; 1g net carbs
SmokeShack (no bun)
With so much flavor and almost no carbs, this is my favorite option at Shake Shack. In this menu option you'll get a burger patty, American cheese, cherry peppers, applewood smoked bacon and their signature sauce. Skip on the bun and ask to get it lettuce wrapped instead.
Nutrition info: 400 calories; 28.5g fat; 29g protein; 2g total carbs; 2g net carbs
Hamburger (no bun)
Here you'll get a simple grilled beef patty. You can double it if you want to as well, but make sure to order it without the bun and get it lettuce wrapped. To spice it up a bit, add some of the toppings mentioned below.
Nutrition info: 190 calories; 12g fat; 19g protein; 0g total carbs; 0g net carbs
Cheeseburger (no bun)
Get it single or double. Here you'll get a beef patty and American cheese. Of course if you want to customize it to your own liking, just get additional keto friendly toppings and get it lettuce wrapped.
Nutrition info: 260 calories; 18g fat; 23g protein; 0g total carbs; 0g net carbs
Bacon Cheeseburger (no bun)
Who doesn't love a good old bacon cheeseburger?! I know I do! Two slices of applewood smoked bacon, a beef patty and American cheese. Get low carb toppings of you want to as well. I love it with the herb mayonnaise.
Nutrition info: 330 calories; 22.5g fat; 29g protein; 0g total carbs; 0g net carbs
Avocado Bacon Burger (no bun)
In this fabulous menu option you'll get a cheeseburger with sliced avocado, bacon and the Shake Shack sauce. Ask for no bun and get it lettuce wrapped. Don't forget that avocadoes are full of healthy fats, vitamins and minerals and are considered one of the most nutritious foods.
Nutrition info: 450 calories; 35g fat; 30g protein; 4g total carbs; 1g net carbs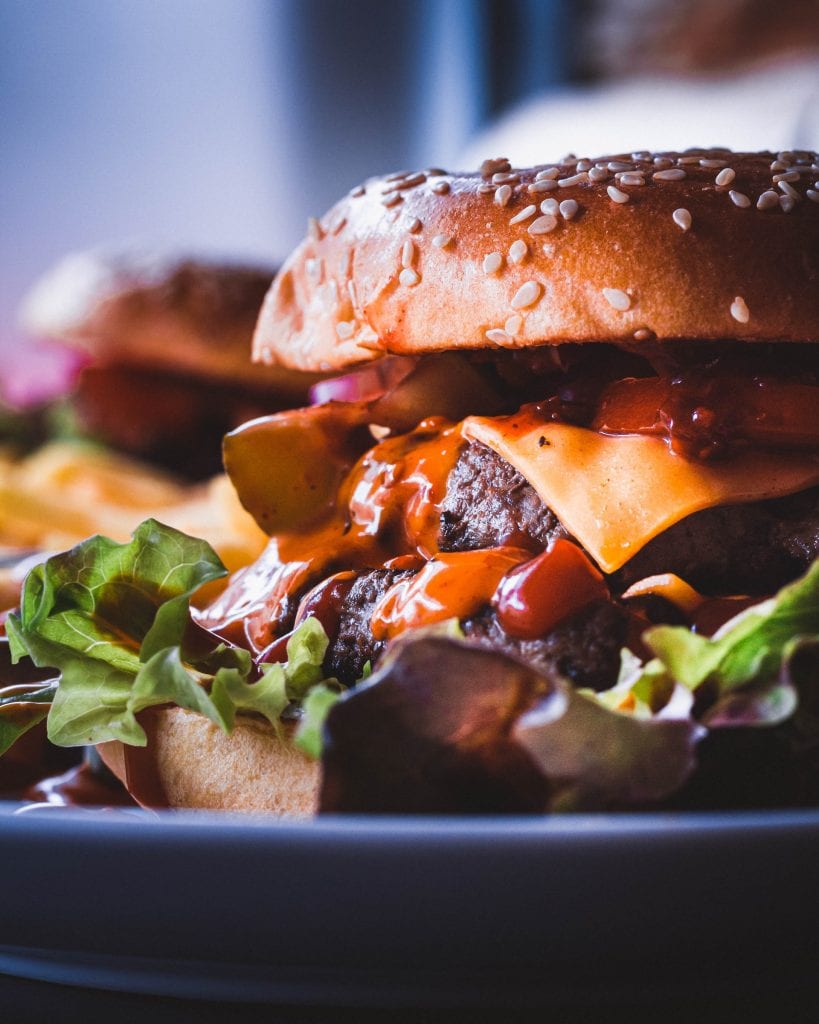 Flat-top Dog (no bun)
Shake Shack has a few hot dogs on their menu, but your best bet is to stick to the sausage link. Of course, if you want to eat keto then stay away from hot dog buns!
There's not much to choose from in terms of toppings, but you can grab it with the cheese sauce (only 1g net carbs!) or the pickle relish. The latter has a few more carbs so if you don't have too many net carbs left over for the day just skip it.
What Can I Drink at Shake Shack?
I know all the lemonades sound phenomenal, but none of them are keto friendly. Yes, you can get diet soda but remember that researchers found that diet soda is unhealthy – it correlates with an increased risk of heart conditions, metabolic issues, brain conditions like dementia and liver problems.
Stick to bottled water, unsweetened iced tea and unsweetened black coffee.
Shake Shack Keto Friendly Add-ons
You can add these to every single one of your burgers and hot dogs. Most of the sauces at fast food joints are high in sugar, but surprisingly, their signature Shake Shack sauce is actually low in net carbs. Plus, it's pretty tasty.
Lettuce wrap – 0.5g carbs
Bacon – 0g carbs
Lettuce – 0g carbs
Pickles – 0g carbs
Tomatoes – 1g carbs
Onions – 1g carbs
Cherry peppers – 2g carbs
Shack sauce – 0g carbs
Herb mayo – 0g carbs
What To Avoid At Shake Shack On The Keto Diet?
For sure you need to stay away from high carb items, such as shakes, soft serves and anything that's fried. When in doubt, go protein style on any kind of meal and stick to low carb toppings.
Here is a brief list of all Shake Shack items you shouldn't eat:
No buns
All kinds of fries
All shakes
All lemonades
All iced teas
No Shroom Burger
No Shack Stack
No Veggie Shack
No Chick'n Shack
No Hot Chickn
No chicken bites
No lemonades and sugary drinks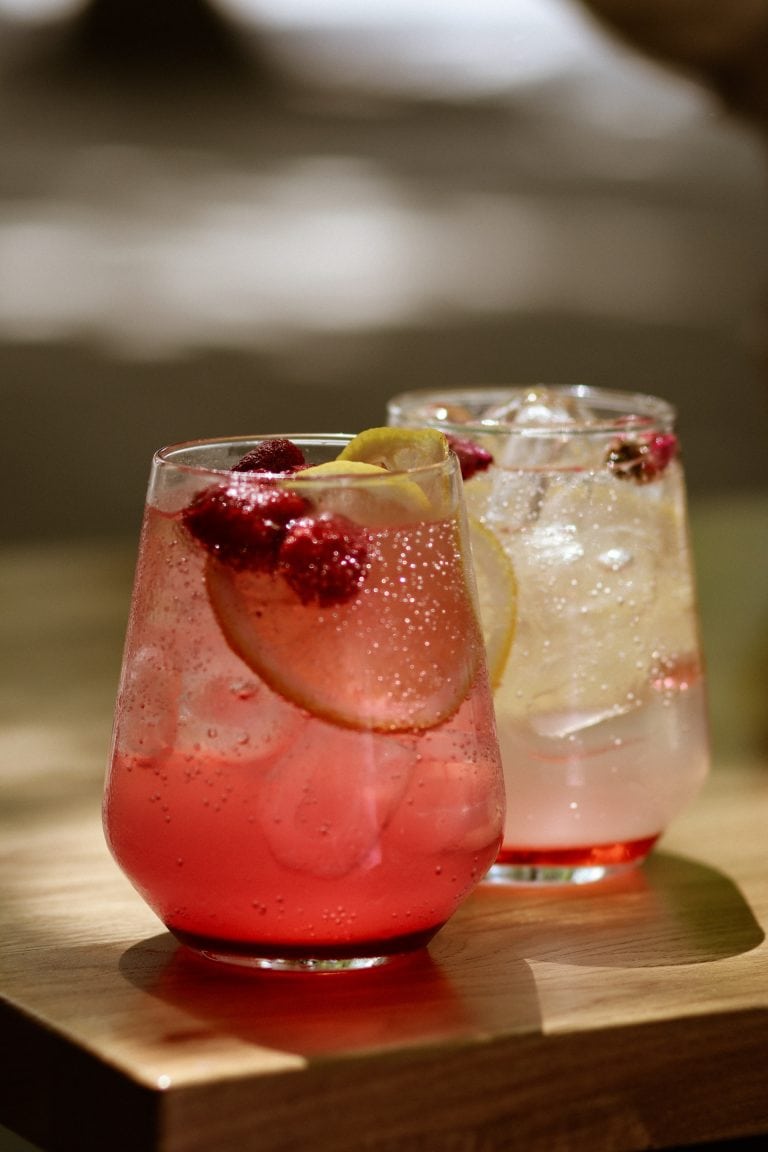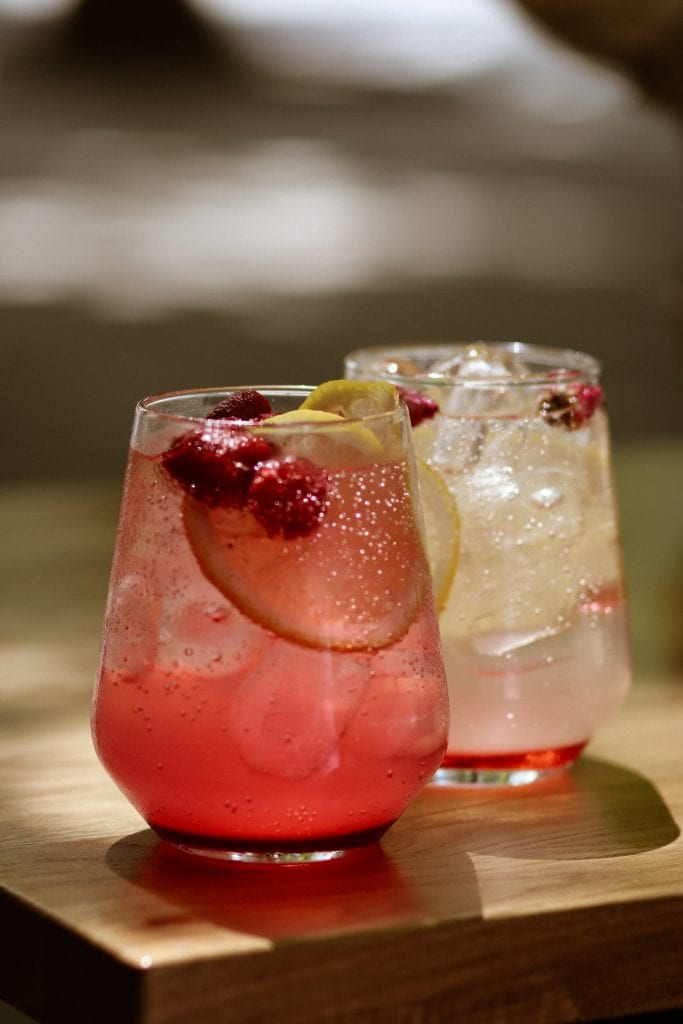 Our final opinion
What can I say? We try to eat out once in a blue moon, especially because it's difficult to find restaurants and fast food places that cater to those who are on a ketogenic diet. Plus, when you make your own meals you know exactly what's in them, no hidden ingredients.
Despite all of that, Shake Shack has a good number of burgers you can quickly turn into a keto friendly meal by omitting the bun and getting it wrapped in lettuce instead. That option right here is absolute gold.
Let us know in the comments if you're a Shake Shack fan! Also, if you want to find out how to stay keto when eating out, check out our other restaurant and fast food guides. You'll find anything from McDonalds, Five Guys and Chick-Fil-A to Dunkin Donuts, Starbucks and many more keto fast food options!