They say that after following a keto diet for long enough, you just don't crave sweet sauces. But we think anyone who says that has probably never had an amazing keto teriyaki sauce.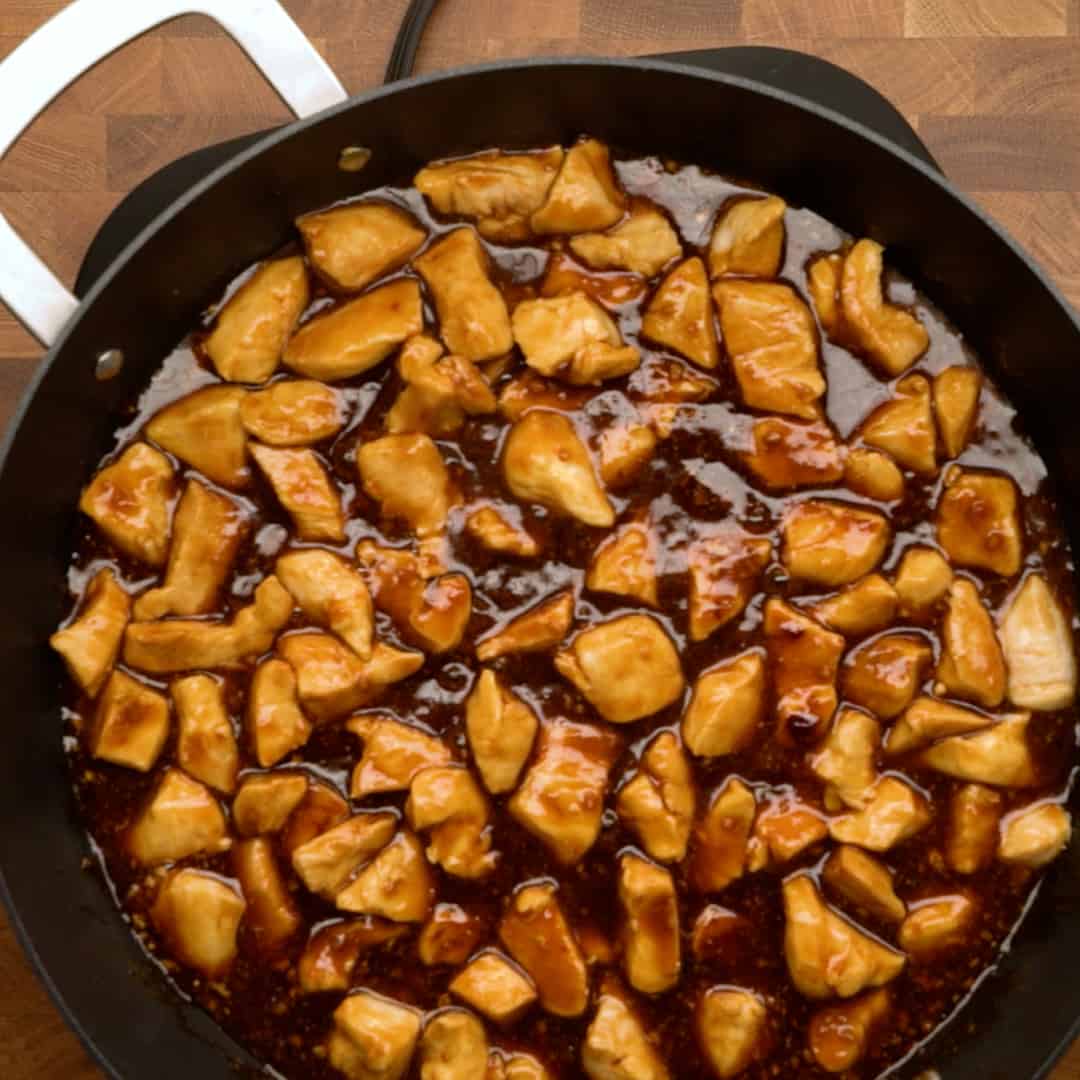 While it's true that your tastebuds adjust to being less accustomed to sauces that are on the sweet side, there's something unique about a good teriyaki sauce that makes this one flavor no self-respecting foodie can forget… and you don't have to thanks to our irresistible sugar-free teriyaki sauce.
The best thing about this low-carb teriyaki sauce recipe is you don't need a lot of hard-to-find, specialty ingredients. You can source most of them from your local grocery store, or maybe even your very own pantry.
Who knows – maybe you'll be enjoying delicious Keto Teriyaki Sauce with dinner tonight!
Can You Eat Teriyaki on Keto?
Anyone who follows a keto diet knows sauces are often a major source of hidden sugar. Unfortunately, teriyaki sauce is no exception.
FREE PRINTABLE: Keto Food List
Join 150,000 others to get a FREE keto food list and new recipes every week!
If you've read our low-carb guide to Panda Express, you might have seen that teriyaki chicken can have quite a few carbs. The same goes for bottled sauces, too. That's because teriyaki sauce often contains sugar, such as brown sugar, honey or even pineapple juice.
So can you eat teriyaki sauce on keto? Actually, yes. As we mentioned in our Panda Express guide, you may be able to fit something like teriyaki chicken into your net carbs for the day. You could also buy one of the low-carb teriyaki sauces available in-store or online – see our suggestions below.
But if you ask us, the best solution is to make your own homemade teriyaki sauce – from our recipe, of course!
Store-Bought Keto Teriyaki Sauces
There are more and more low-carb, keto-friendly foods available in stores nowadays, so we managed to hunt down a few options for a premade keto teriyaki sauce. These are ideal for when you find yourself too short on time or ingredients to make your own.
These include:
As with everything, make sure to double-check the nutrition label first to see how many servings are in a bottle. One serving may be low in net carbs, but if you're extra-generous with your sauce you may just add a few too many carbs to your dish!
The Best Sugar-Free Teriyaki Sauce
We love making delicious keto-friendly, Asian-inspired dishes, but this Keto Teriyaki Sauce is seriously special. It's thick, sticky and sweet, just as an authentic teriyaki sauce should be. And despite being super syrup-like, this sauce contains absolutely no added sugar!
So how'd we do it? With a little keto magic, of course. 
Our Superstar Keto Teriyaki Sauce Ingredients
Traditional teriyaki sauce is made sweet and thick thanks to the combination of soy sauce and sugar, which, when reduced, create that signature consistency.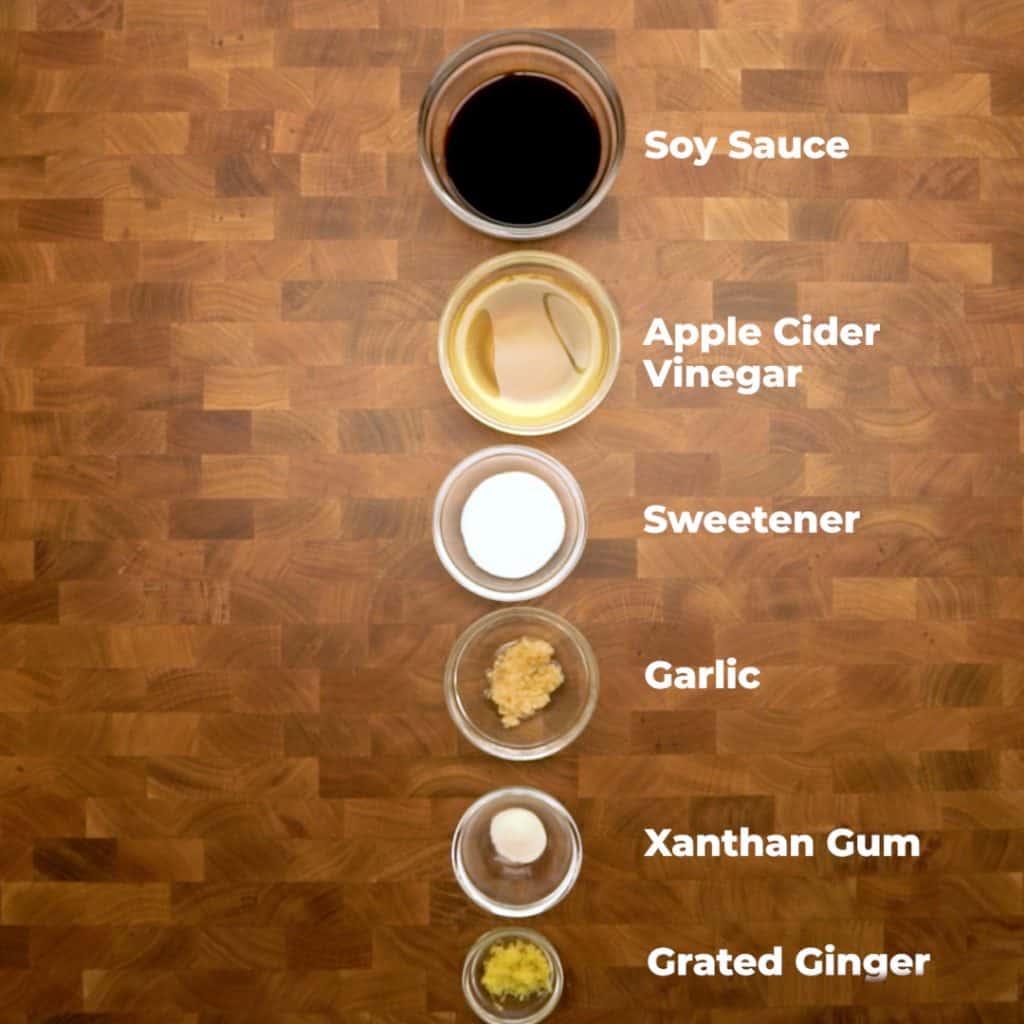 However, this recipe obviously doesn't use sugar – so we had to do a little improvising. The ingredients we swapped in can actually be used in many keto sauces, and we definitely encourage you to experiment and see what you can create!
Xantham Gum
Ever wondered how to thicken a sauce without flour? Xantham gum. Just a pinch of this provides instant thickening power, without the usual carbs from flour. That's exactly what you want for something like this thick, sticky Keto Teriyaki Sauce.
We've even used xantham gum to thicken soup in the past! Check out this Cheddar Bacon Soup recipe.
Keto Sweetener
You definitely don't need sugar to add a little sweetness to your sauce. There are so many keto sweeteners you can find these days, from granulated blends to natural monk fruit.
Which sweetener to use? For this Keto Teriyaki Sauce recipe, we recommend a granulated sweetener that can be substituted at a 1:1 ratio for sugar. This will help to create a thick sauce.
We recommend Lakanto for our low-carb teriyaki sauce, which uses erythritol or an erythritol/monk fruit blend. Allulose could also be used, but it may harden when cooled.
Soy Sauce
Yes, you can have soy sauce on a keto diet! Soybeans happen to be quite low-carb, and we use soy sauces in many of our keto recipes (like this Easy Sweet and Sour Pork).
If you don't want to use soy sauce, you could use the following keto substitutions:
Tamari – a gluten-free soy sauce that tastes practically identical.
Coconut Aminos – a paleo, soy-free option that's a little higher in carbs.
Apple Cider Vinegar
This isn't an ingredient traditionally used in teriyaki, but it gives this sugar-free teriyaki sauce a zesty kick.
Adding acids such as vinegars is actually a great way to elevate a sauce. Try it out with this Keto Teriyaki Sauce and discover the difference it makes.
Ginger and Garlic
These two fresh ingredients add a fragrant kick which, combined with the soy sauce, gives this Keto Teriyaki Sauce its signature flavor profile.
Did you know ginger and garlic have amazing health benefits? Garlic has been shown to enhance immune function, while ginger has an anti-inflammatory response in the body that can reduce muscle pain after physical activity. You might just benefit from adding this Keto Teriyaki Sauce to your next post-workout meal!
We recommend using fresh ginger and garlic over powdered, as these taste much better and will add an interesting texture to the sauce. However, the powdered form will still work for this recipe.
Our best tip: buy them pre-minced! You can find jars of minced ginger and garlic in most grocery stores.
Serving Suggestions
This Keto Teriyaki Sauce recipe is amazing on so many different dishes. You'd be surprised at how many different keto recipes you can find for one sauce.
Dipping Sauce
You could use this Keto Teriyaki Sauce recipe as an amazing dipping sauce, which goes great with our Potstickers – perfect for dinner parties! We think these would go great as an entrée before serving our Keto Asian Noodle Bowls.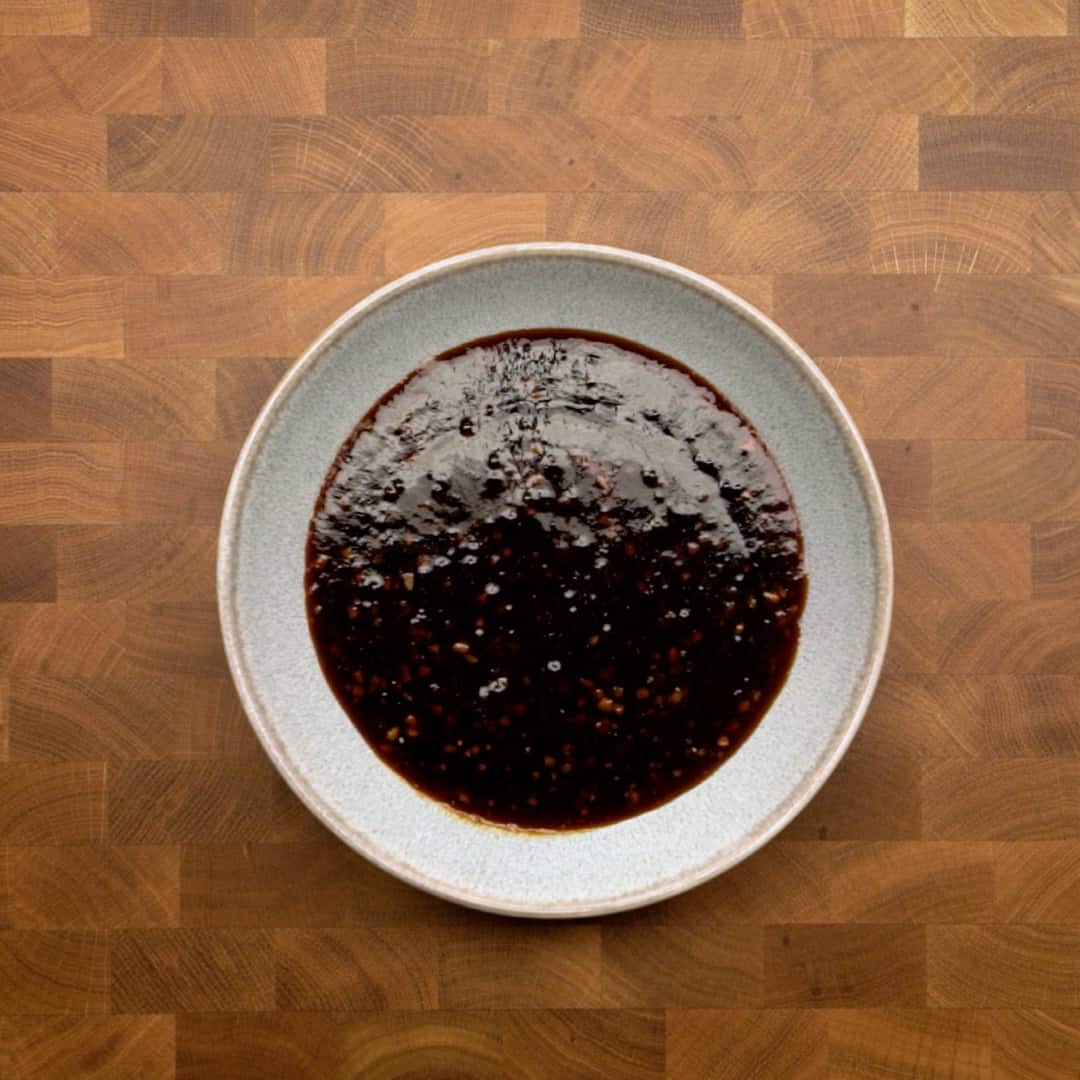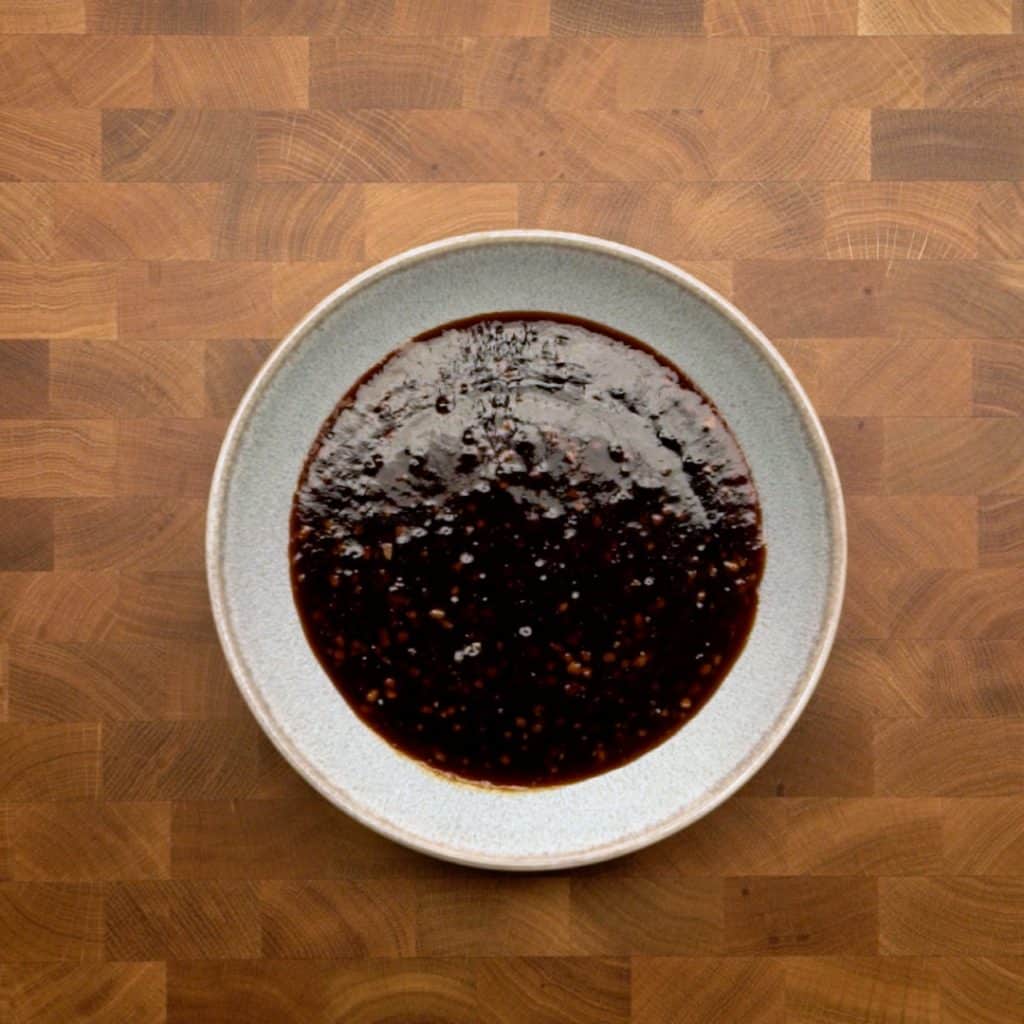 Marinating
And it's no secret that teriyaki shines as a marinade. You could use this Keto Teriyaki Sauce to glaze some skewered meats, yakitori-style. Or even roast a whole teriyaki sauce-glazed chicken or Air Fryer Chicken Thighs, and serve alongside fresh Asian side vegetables like Chinese broccoli and eggplant.
Stir-Fries
If you ask us, nothing beats a great stir-fry. It's one of the easiest dishes to put together, and you can pack it full of low-carb vegetables tossed in Keto Teriyaki Sauce
Check out our Keto Chicken Stir Fry recipe for inspiration, or get creative and whip up your own improvised stir-fry using whatever vegetables you've got hiding at the bottom of your crisper!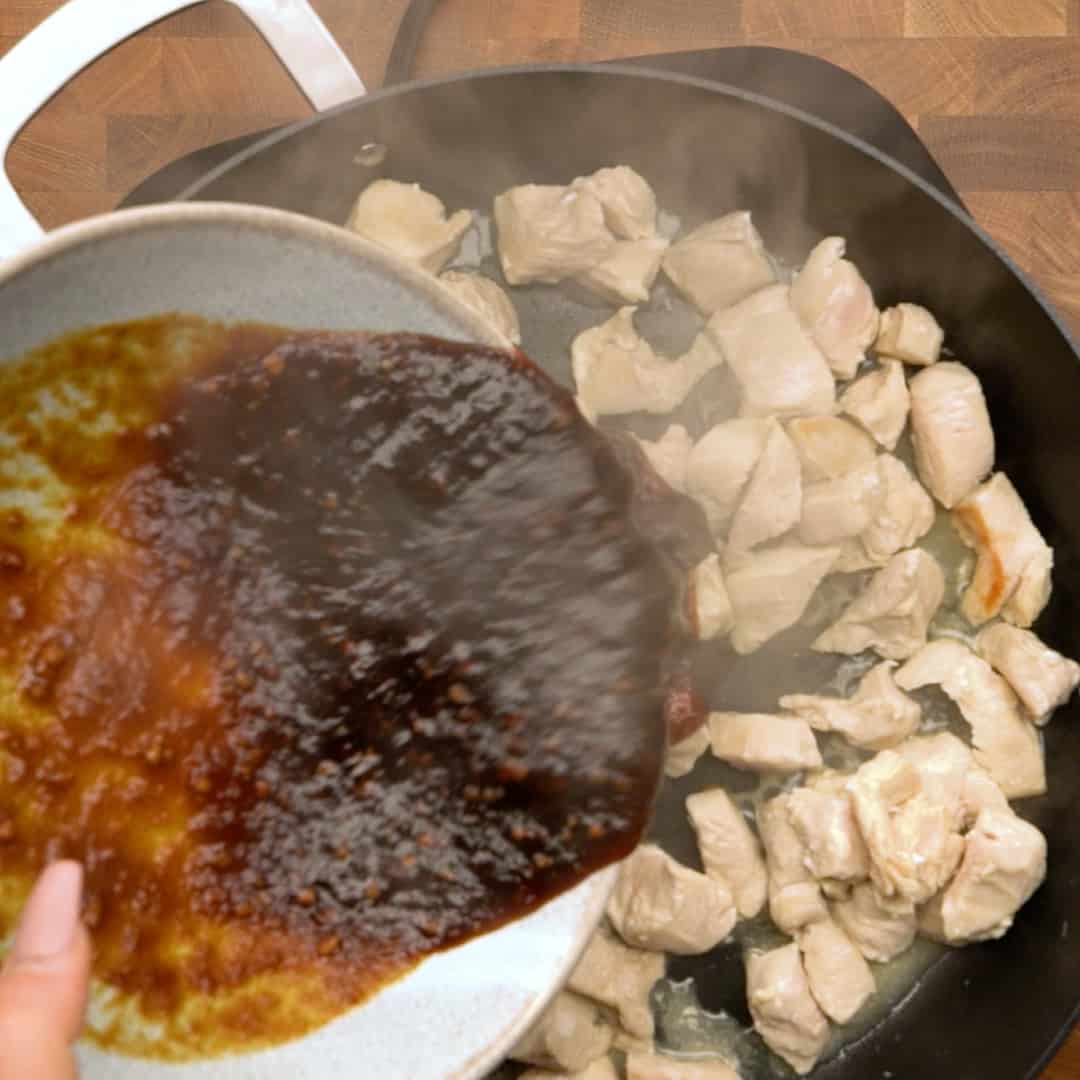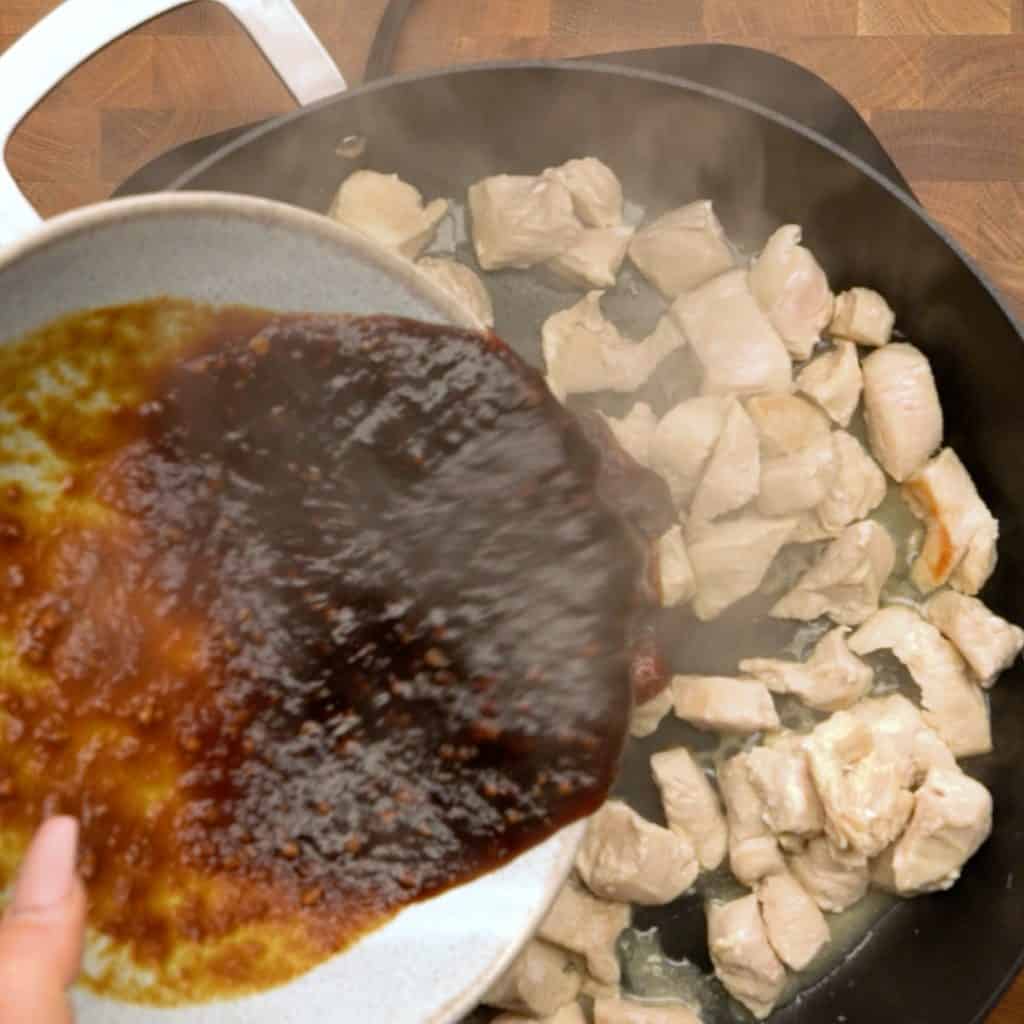 What About the Noodles?
Teriyaki sauce is delicious, but it's usually served with a typically high-carb base: noodles. What's a keto chef to do?
Fortunately, there are plenty of low-carb options that you can use in place of noodles. Our recommendations include:
Keto noodles, or "zoodles" made from spiralized zucchini
Konjac or shirataki noodles, also known as "miracle noodles"
Kelp noodles
Palmini noodles
There are keto options for rice, too. Check out these substitutes that are great with this Keto Teriyaki Sauce:
Cauliflower rice
Miracle rice
Palmini rice
We recommend mixing two different kinds of keto "rice" to make a texture closer to the real deal.
Storing Your Teriyaki Sauce
Allow your Keto Teriyaki Sauce to cool before storing in a container, jar or bottle. Make sure to keep in the refrigerator.
Here's a great meal prep tip: if you're not going to use your entire batch of sugar-free teriyaki sauce in the near future, pour into silicone molds or an ice cube tray and freeze. When you're ready to create your next teriyaki dish, simply take out however many sauce cubes you need and pop them straight into the pan!
Similar Keto Recipes
Looking for more recipe inspiration? You've come to the right place. Once you've tackled sugar-free teriyaki sauce, try your hand at some more low-carb dishes.
Check out some of our best Asian-inspired keto recipes:
If you're after another delicious keto sauce, give one of these recipes a try: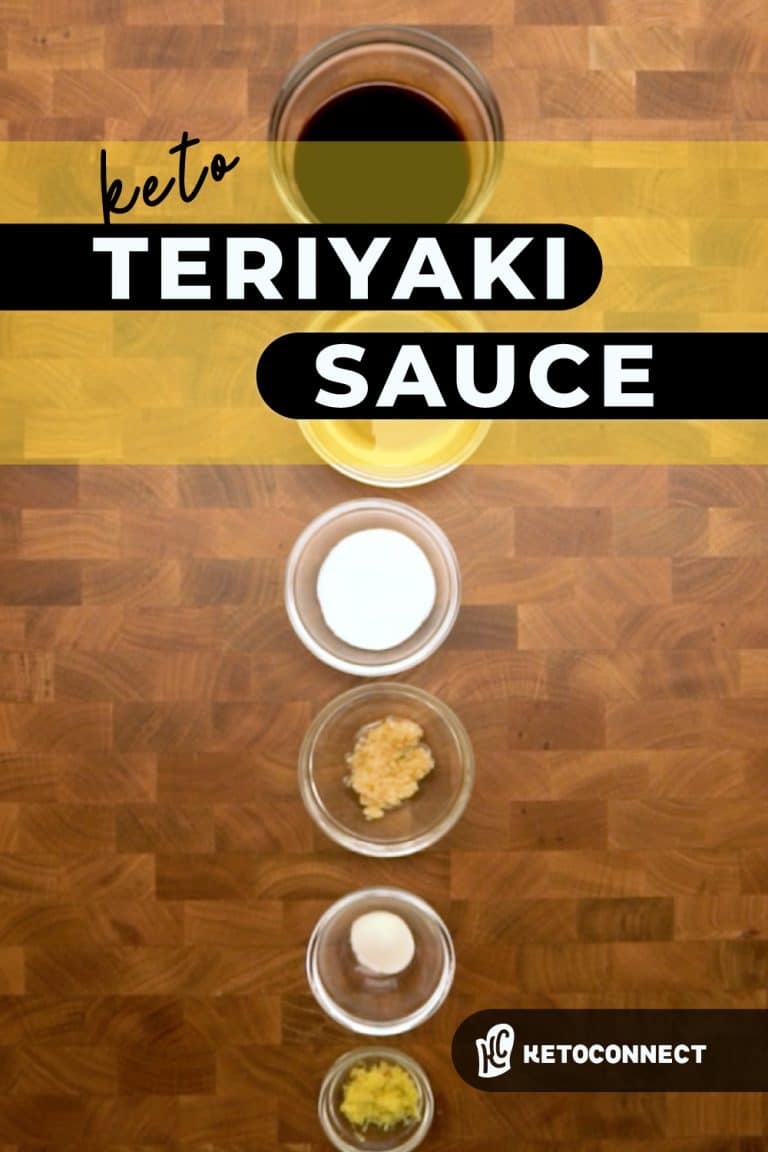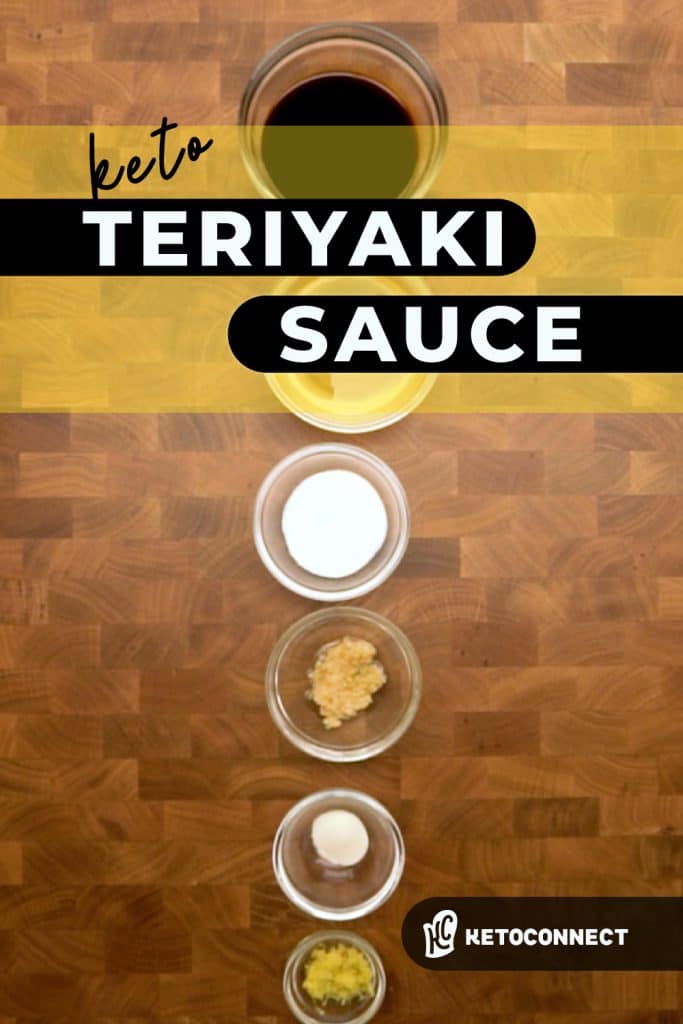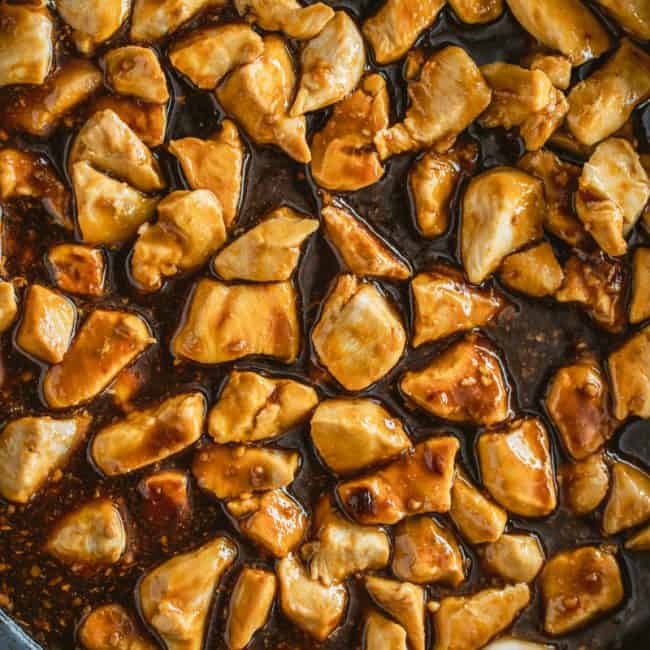 Keto Teriyaki Sauce
A simple yet delicious keto teriyaki sauce, a perfect way to add some Asian flavor to your next dish!
Total Time 15 minutes
Servings 4
Calories per serving 28kcal
Prep Time: 5 minutes
Cook Time: 10 minutes
Instructions:
Combine all ingredients except for xanthan gum in a sauce pan

Cook on medium heat until mixture starts to bubble

Once it starts to bubble, add xanthan gum and continue to whisk until it is thick enough to coat a spoon
Nutrition Facts
Keto Teriyaki Sauce
Amount Per Serving
Calories 28
Calories from Fat 9
% Daily Value*
Fat 1g2%
Carbohydrates 3g1%
Fiber 1g4%
Protein 3g6%
* Percent Daily Values are based on a 2000 calorie diet.