Companies genetically enhance citrus fruit to taste as sweet as possible, which is why it's a big no on keto.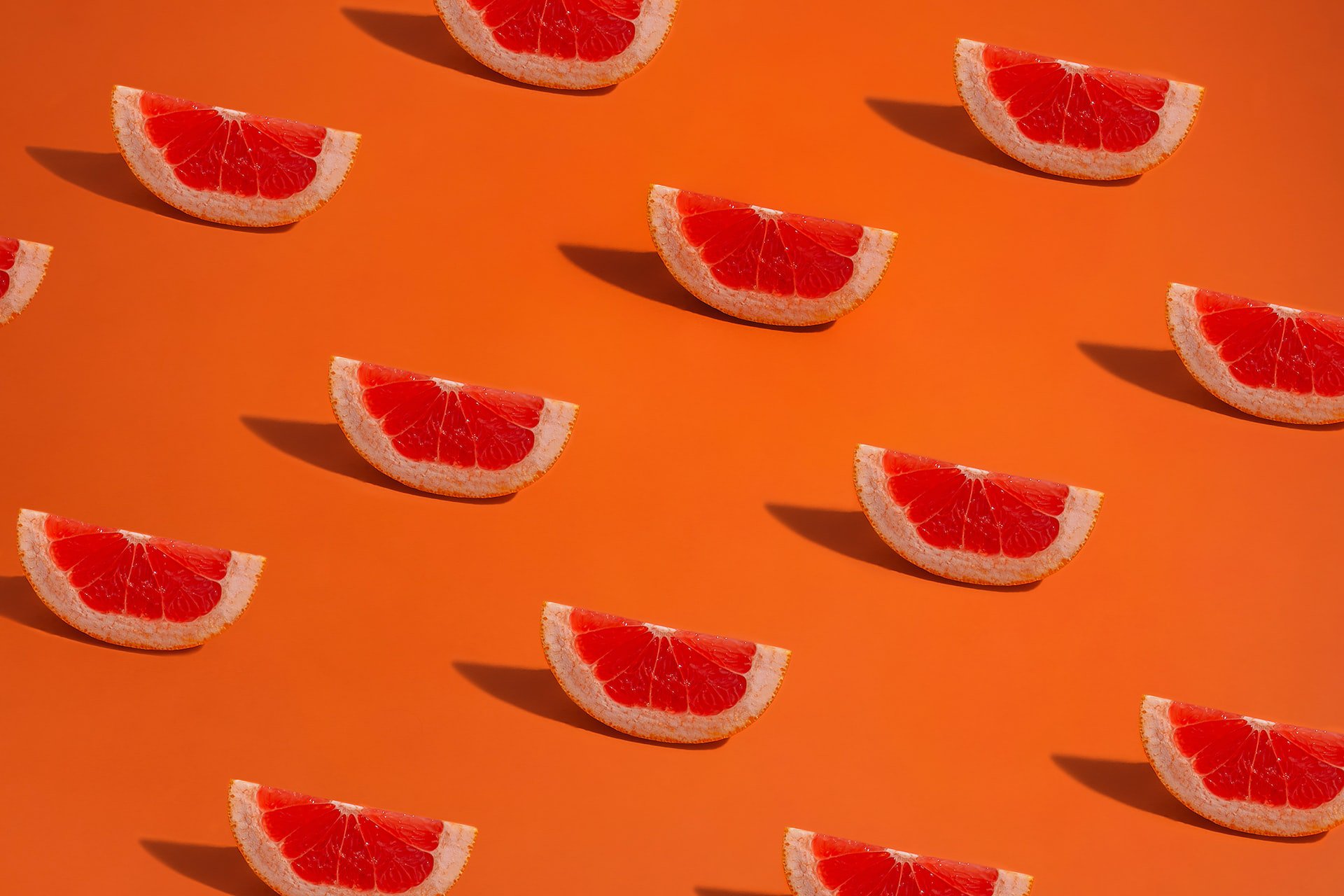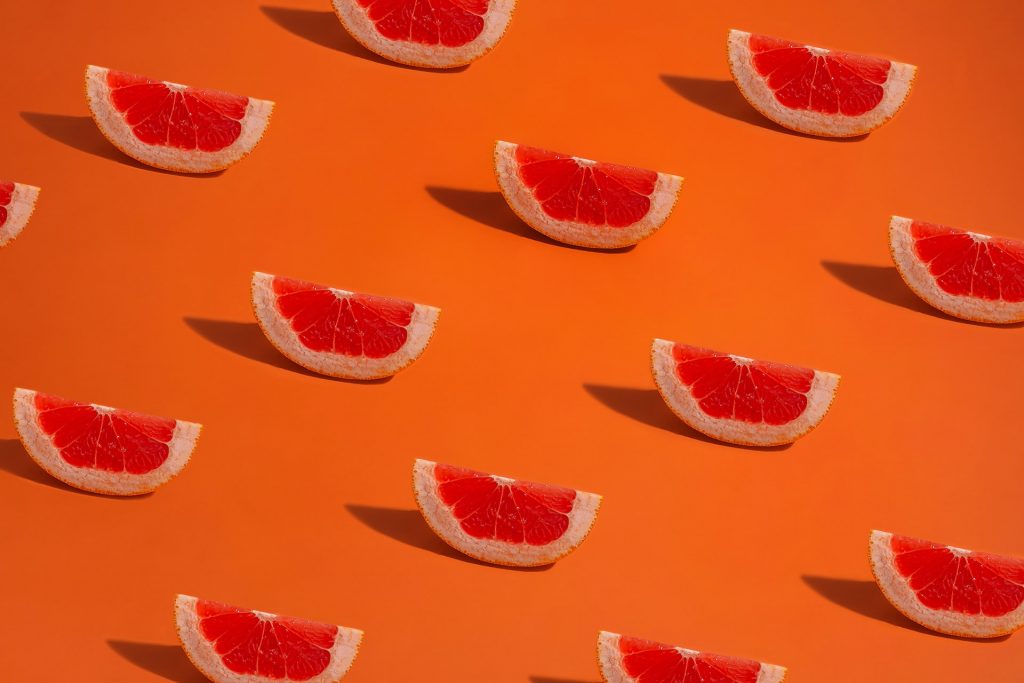 But grapefruit is bitter, and most assume this is due to a low sugar content.
So is grapefruit keto-friendly?
This post will go through everything you need to know about eating grapefruit on keto. We'll also look at some tasty keto grapefruit recipes and alternatives.
Is Grapefruit Keto-Friendly?
The average grapefruit contains 26 grams of carbs and almost no fiber or fat, so you can't have them on keto.
However, if you're a big fan of grapefruit, eating one or two slices won't do any harm because half a grapefruit only has around 13 grams of carbs. But keep it to a minimum as excessive consumption can quickly knock you out of ketosis.
Grapefruit Nutrition Facts
This is the nutritional information of one pink grapefruit:
26 grams of carbs
104 calories
0.4 grams of fat
Two grams of fiber
8.5 grams of sugar
Two grams of protein
You'll also find trace amounts of vitamins A and C, potassium, thiamine and folate.
A Word of Caution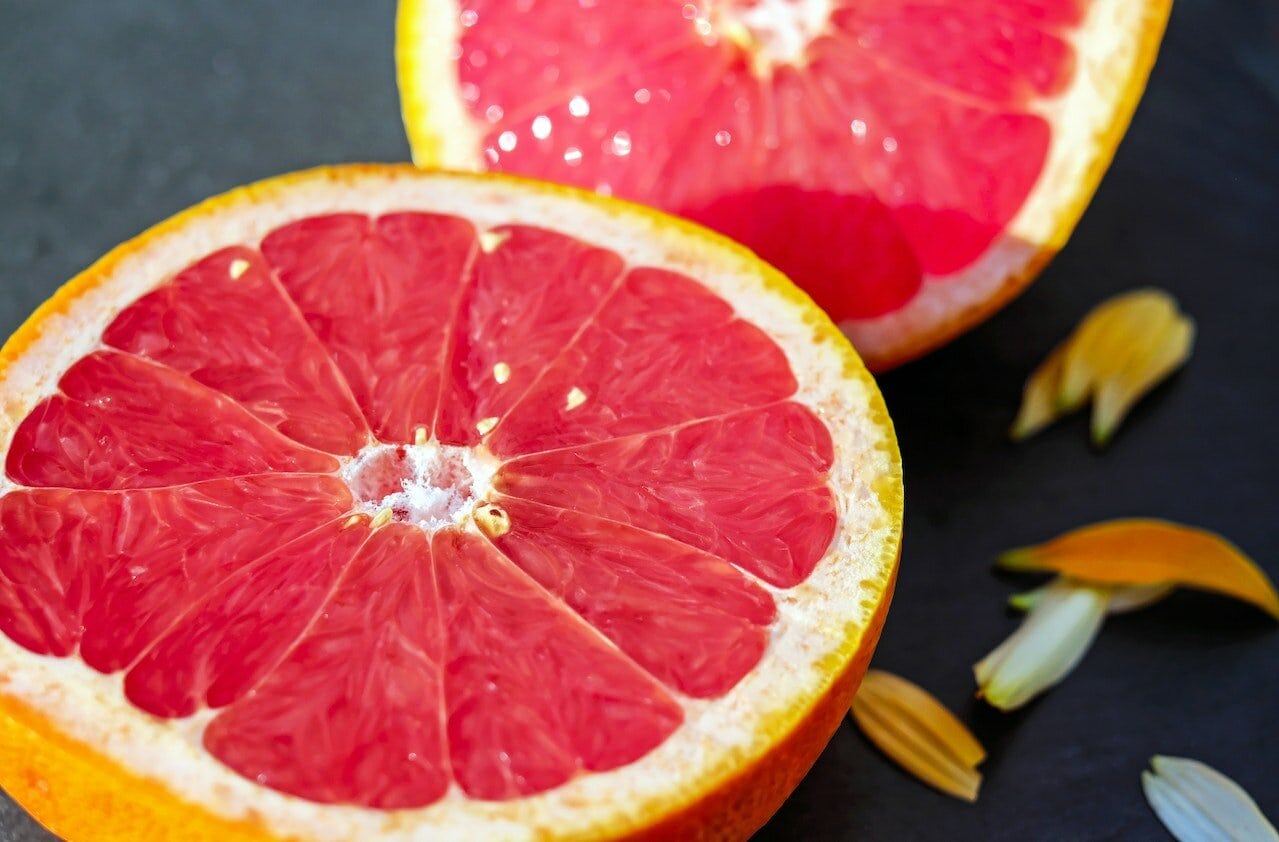 Doctors advise against eating grapefruits when taking medication.
Grapefruit is packed full of furanocoumarin, an organic compound that interferes with enzymes in your small intestine. These enzymes deactivate medications before they get into your bloodstream, so it's easier for your body to eliminate.
This means that a large amount of medication you take never makes it into your bloodstream. But isn't this a good thing since your medicine is more effective? Well, no.
Before producing drugs, researchers try to find a safe dose that accounts for your body's attempts to remove toxins.
So by eating grapefruit while taking pills, your body absorbs more medication, resulting in high blood pressure and cholesterol.
A 2016 study found that drinking lovastatin with grapefruit juice increased statins by 260 percent.
Instead, eat grapefruit at least three hours before taking medication because it gives your body time to create more enzymes within your small intestine.
Can You Drink Grapefruit Juice on Keto?
You should avoid ruby red grapefruit juice on a ketogenic diet since it consists mainly of sugar.
One cup contains 25 grams of net carbs and 16 grams of sugar. This is slightly lower than orange juice, however, it's still too much.
Instead, use crystallized grapefruit when making soda. This is a keto sweetener with zero carbs or calories but offers a similar taste to grapefruit. 
You could also opt for a store-bought drink like Virgil's Grapefruit Soda. It has no carbs, so you can grab a cold one on a hot summer day and stay refreshed while enjoying the taste of grapefruit.
How to Introduce Grapefruit into Your Low-Carb Diet
If you're craving grapefruit, consume them in small amounts and consider recipes like:
Homemade grapefruit keto soda
Sugar-free grapefruit curd
Arugula and grapefruit salad
Keto grilled salad and grapefruit
Keto grapefruit yogurt cake
Homemade Grapefruit Keto Soda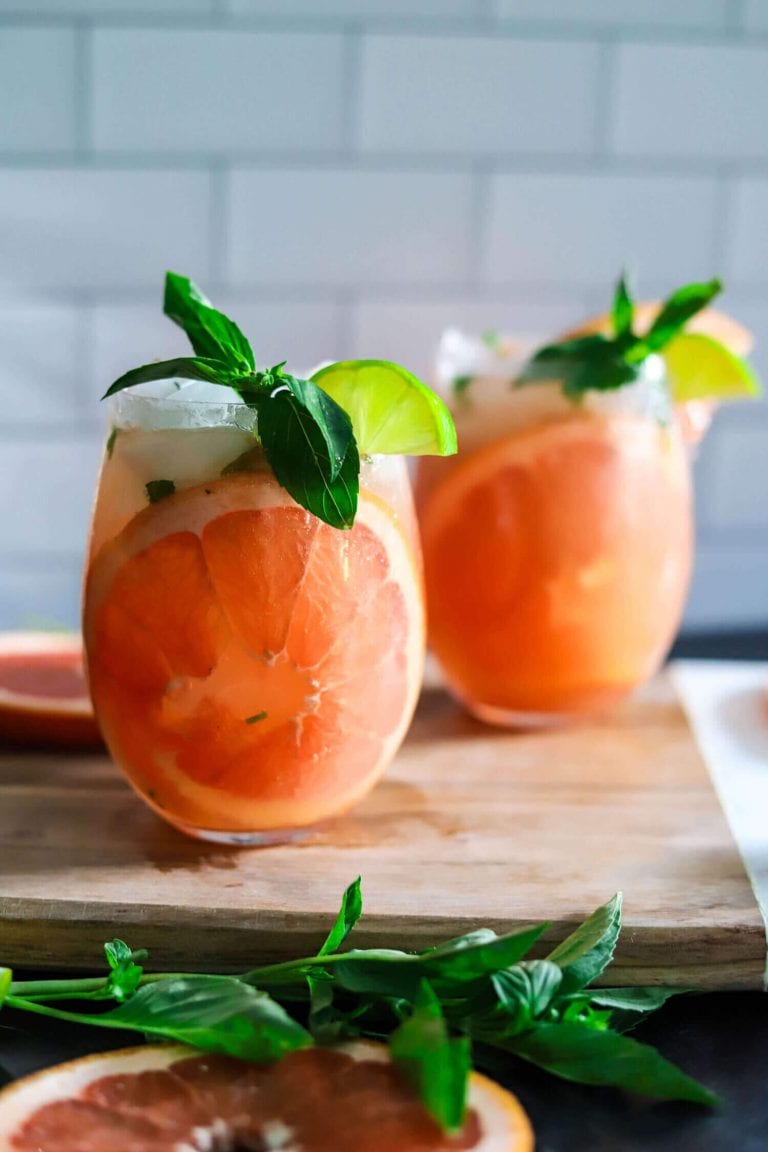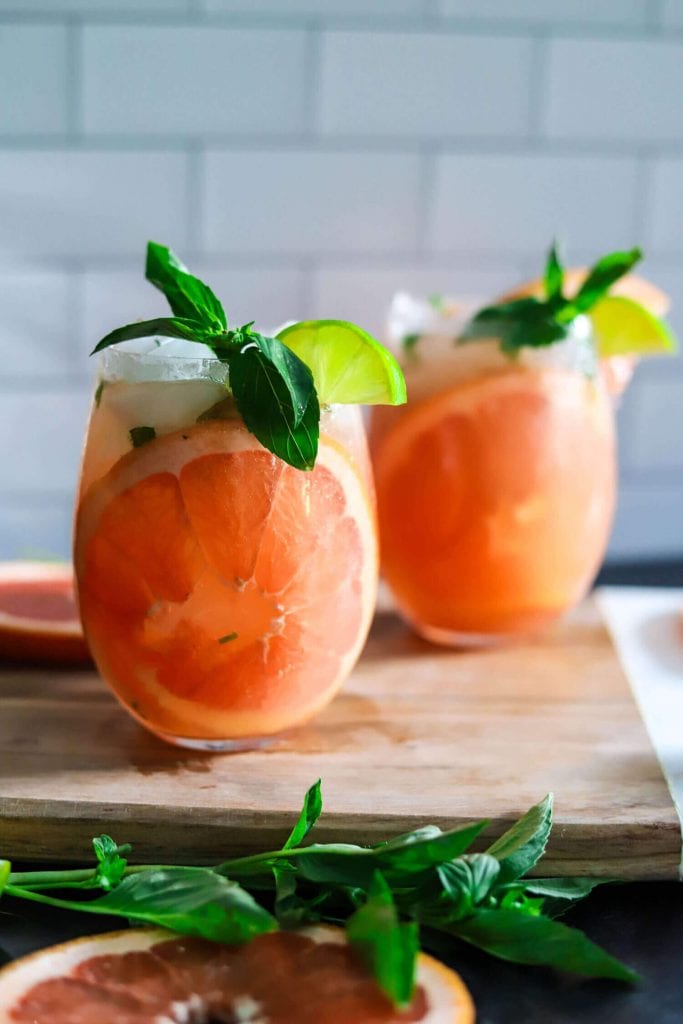 I like satisfying grapefruit cravings by making keto grapefruit soda. You're only drinking one gram of sugar, whereas most juices have over 30 grams.
For this healthy soda, you'll need:
Two tablespoons of crystallized grapefruit soda
¼ cup of water
A half a cup of freshly squeezed grapefruit juice
Three strips of grapefruit zest 
One cup of chilled seltzer water
A handful of ice cubes
Simply pour your water, crystallized sweetener and grapefruit zest into a hot pan, bring it to a boil and remove it from the heat.
Discard the grapefruit zest and let the syrup cool for 15 to 20 minutes. You can even pop your pan in the fridge or freezer, so it cools quicker.
Once the syrup is at room temperature, divide it into two glasses, add your seltzer water and ice cubes, and enjoy!
Sugar-Free Grapefruit Curd
This grapefruit curd goes well with keto toast in the morning for a traditional yet low-carb breakfast.
You only need five ingredients:
A half a cup of freshly squeezed grapefruit juice
Three large eggs
A half a cup of erythritol
One stick of butter
A half a teaspoon of vanilla extract
It only takes 10 minutes of your time, but you'll have to wait two hours for the curd to solidify in the refrigerator.
First, place all your ingredients in a saucepan with your stove on low and whisk vigorously. Once the mixture starts thickening and you see the first few bubbles, remove your pan from the stove.
Let the mixture cool to room temperature, and set it in the fridge. This allows it to harden, and you'll be able to eat it within two hours.
Arugula and Grapefruit Salad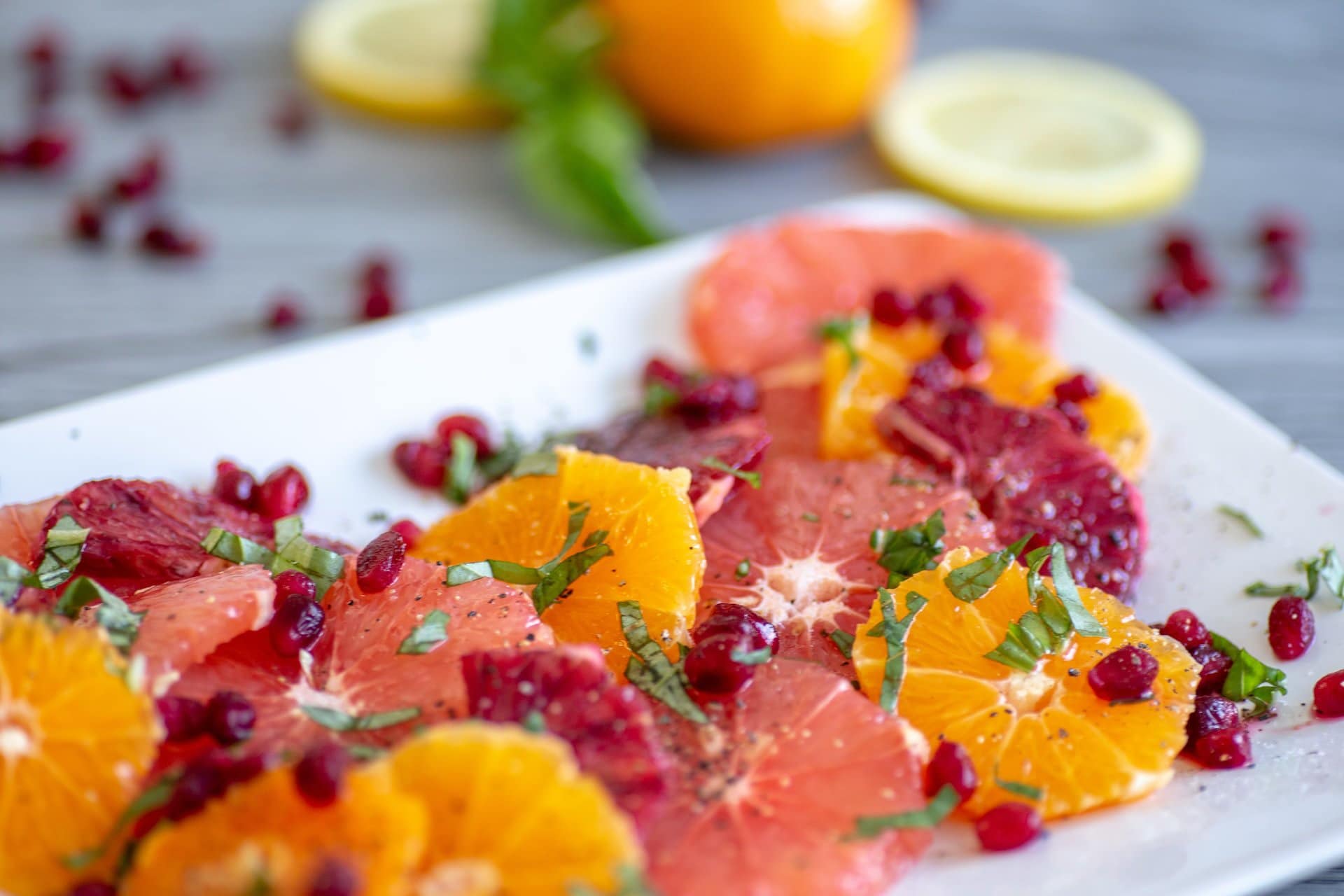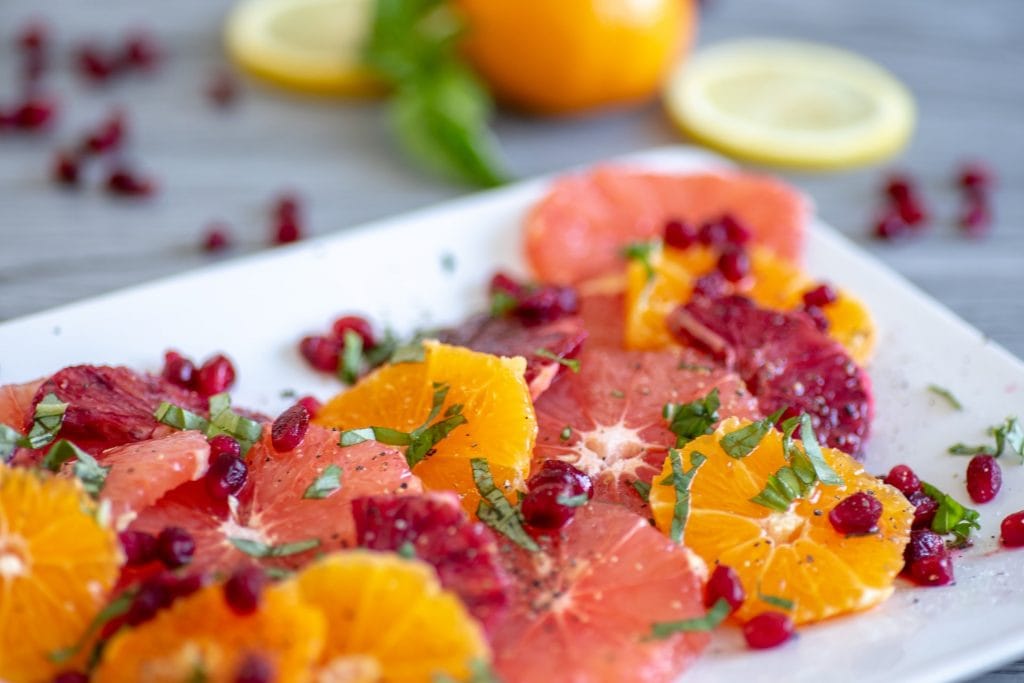 You can prepare an arugula and grapefruit salad in under 10 minutes, making it perfect when you're coming home from a long day at work and don't feel like slaving over a stove.
This arugula and grapefruit salad requires:
Four cups of arugula
One grapefruit
⅛ cup of slivered raw almonds
A half a cup of mashed avocado
The juice of one lemon
Three tablespoons of extra virgin olive oil
Cut your grapefruit into small pieces, place it in a large bowl with almonds and arugula and give it a good toss.
Whisk your olive oil, water and lemon juice in a separate bowl and pour this over your grapefruit and almonds.
Before serving, use a keto seasoning and drizzle it over your salad for extra flavor.
Keto Grilled Salmon and Grapefruit
But if you prefer some fish with your salad, opt for the keto grilled salad and grapefruit.
For this recipe, you'll need:
One pound of salmon
Two tablespoons of olive oil
One grapefruit
Three cups of baby spinach
One cup of canned tomatoes
Two ounces of almonds
One tablespoon of sesame seeds
A tablespoon of red wine vinegar
A half a teaspoon of ground black pepper
¼ cup of olive oil
Cut your grapefruit in half and grill it in a pan with a touch of oil alongside your salmon. Two to three minutes on each side should be fine, and set them aside on a plate.
Next, prepare the tomato and almond pesto.
Toss your tomatoes in a food processor and blend until it's thick. Next, add your almonds, sesame seeds, red wine vinegar and pepper and mix it again.
Serve the tomato and almond pesto on a bed of lettuce next to your grilled salmon and grapefruit.
Keto Grapefruit Yogurt Cake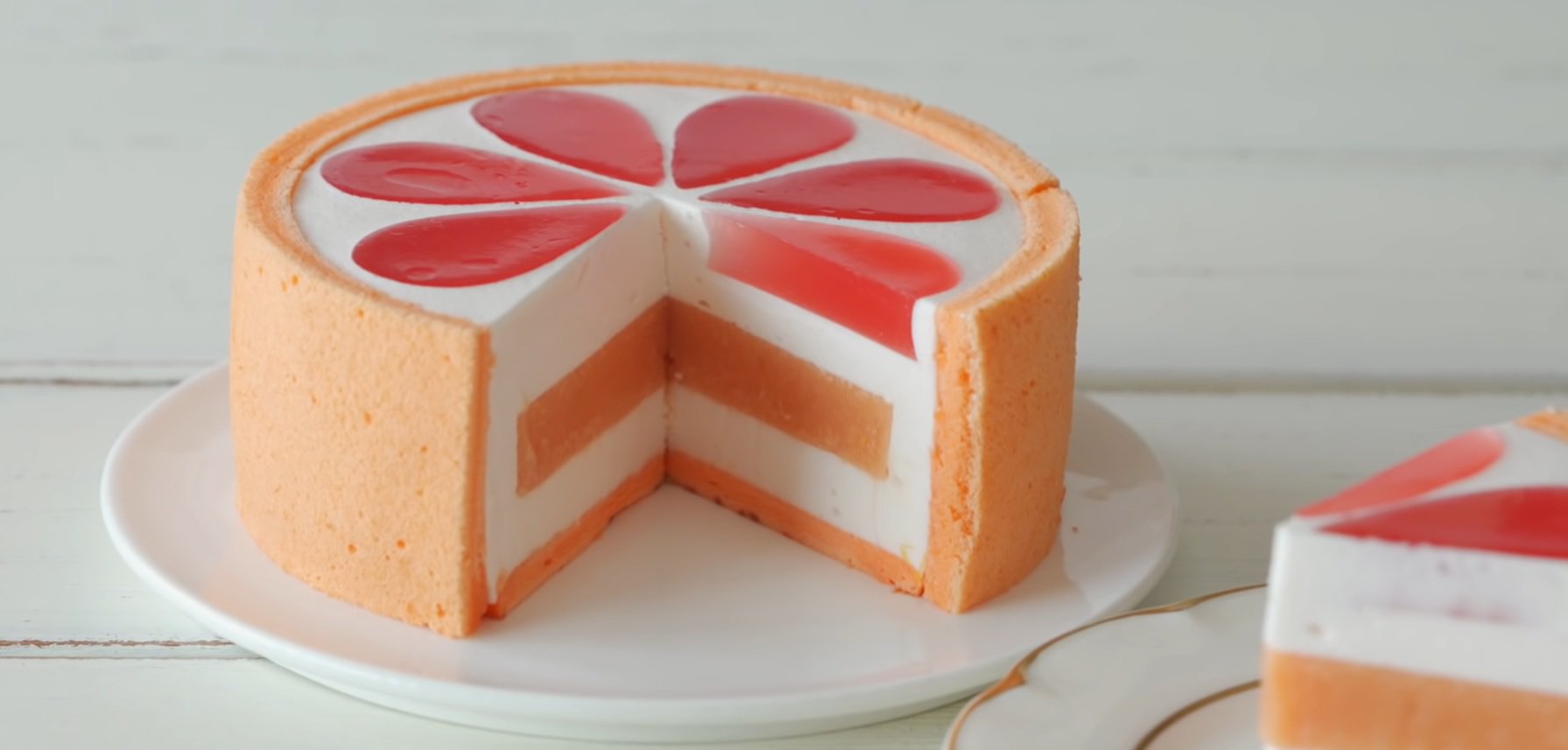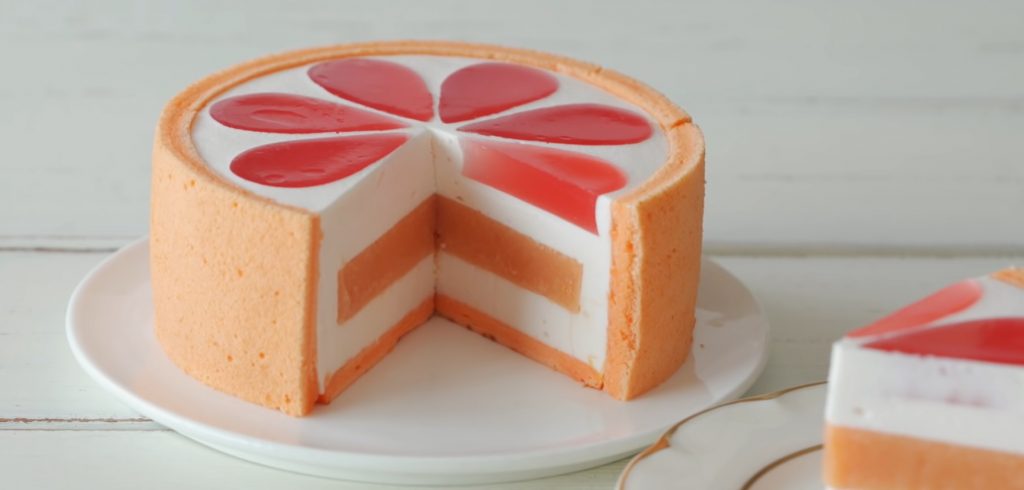 This grapefruit yogurt cake satisfies your sweet tooth while offering essential nutrients like riboflavin, vitamin B12 and selenium.
To make grapefruit yogurt cake, you'll need:
Three grapefruits
¼ cup of your favorite sweetener
A half a cup of coconut flour
¾ teaspoon of baking powder
⅓ cup keto applesauce
⅓ cup of milk
¼ cup of Greek yogurt
Two large eggs
One teaspoon of grapefruit zest
One teaspoon of vanilla extract
Cut the tops of your grapefruit off and use a spoon to remove the inside. You only want the outside remaining.
Next, mix erythritol, baking powder and coconut flour in a small bowl.
In a larger bowl, add your wet ingredients like Greek yogurt, eggs, zest, keto applesauce and milk and whisk with an electric beater, so there are no clumps.
Pour your dry ingredients over this mixture and whisk for another minute or two.
Fill half of your grapefruit shell since it'll rise when baking. The last step is to pop it in the oven for 65 minutes at 350 degrees Fahrenheit, and enjoy!
What Are Some Keto Alternatives to Grapefruit?
If you're looking for a more keto-friendly fruit, consider:
Berries
Watermelon
Plum
Kiwi
Clementine
Berries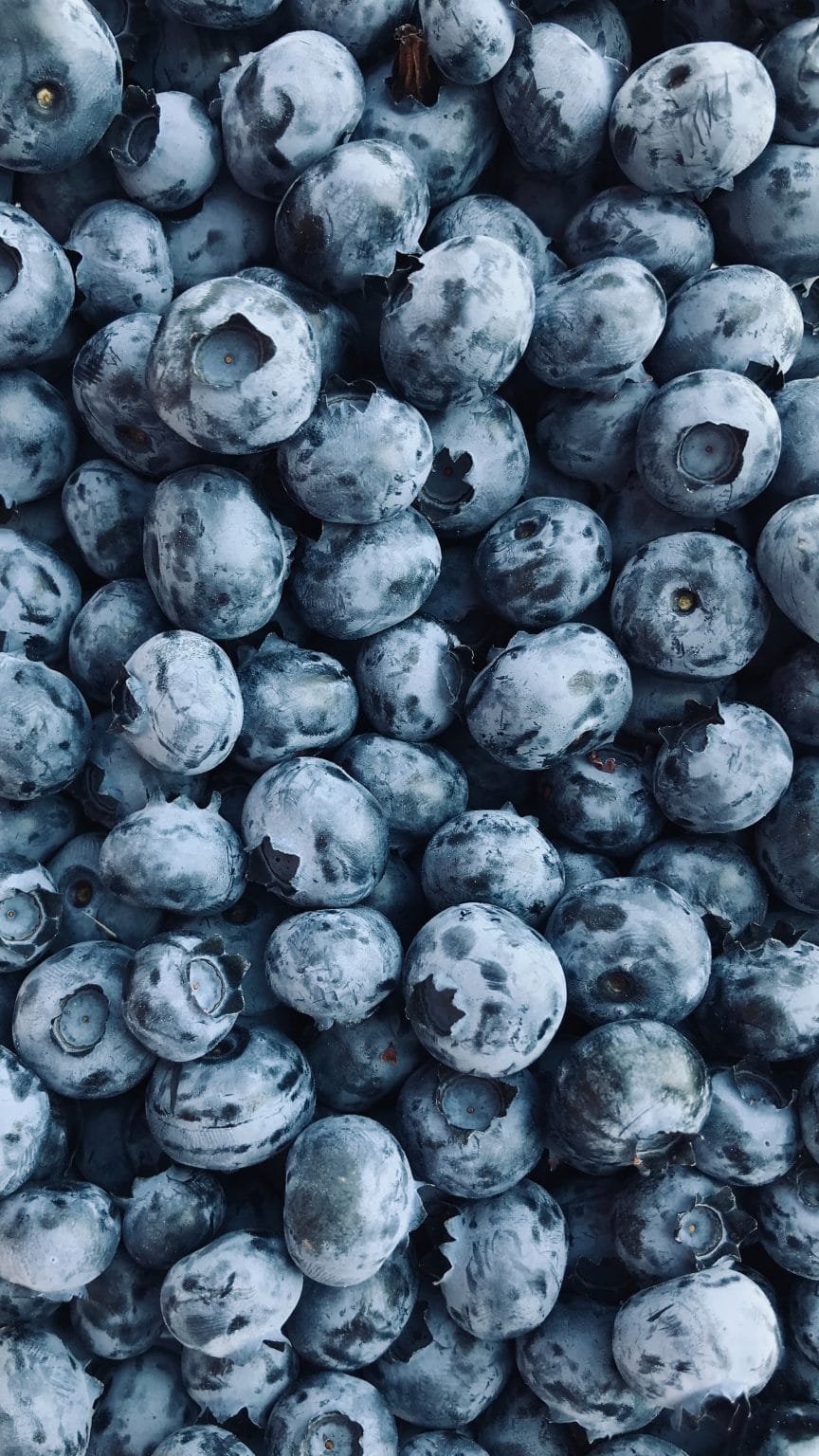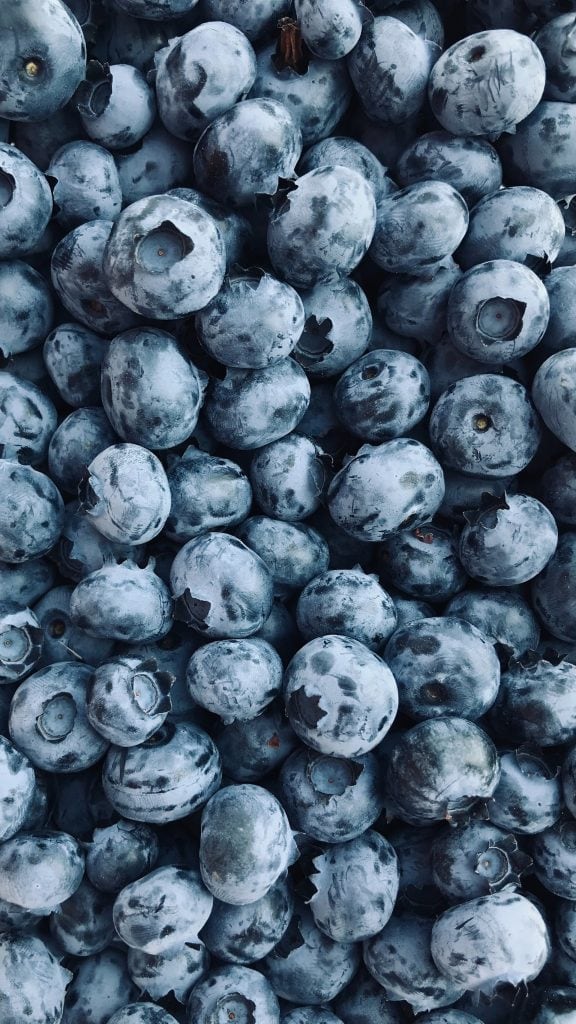 Studies show eating berries regularly will lower blood pressure. 
Berries are nutrient-dense and low-carb, which is rare for a fruit. One cup provides 17.5 grams of net carbs, making it a healthy grapefruit alternative.
You can pop a few frozen berries in a blender with coconut milk, plain yogurt and keto syrup and enjoy a refreshing smoothie.
Berries are also flexible since you can use them when baking muffins and bread.
Watermelon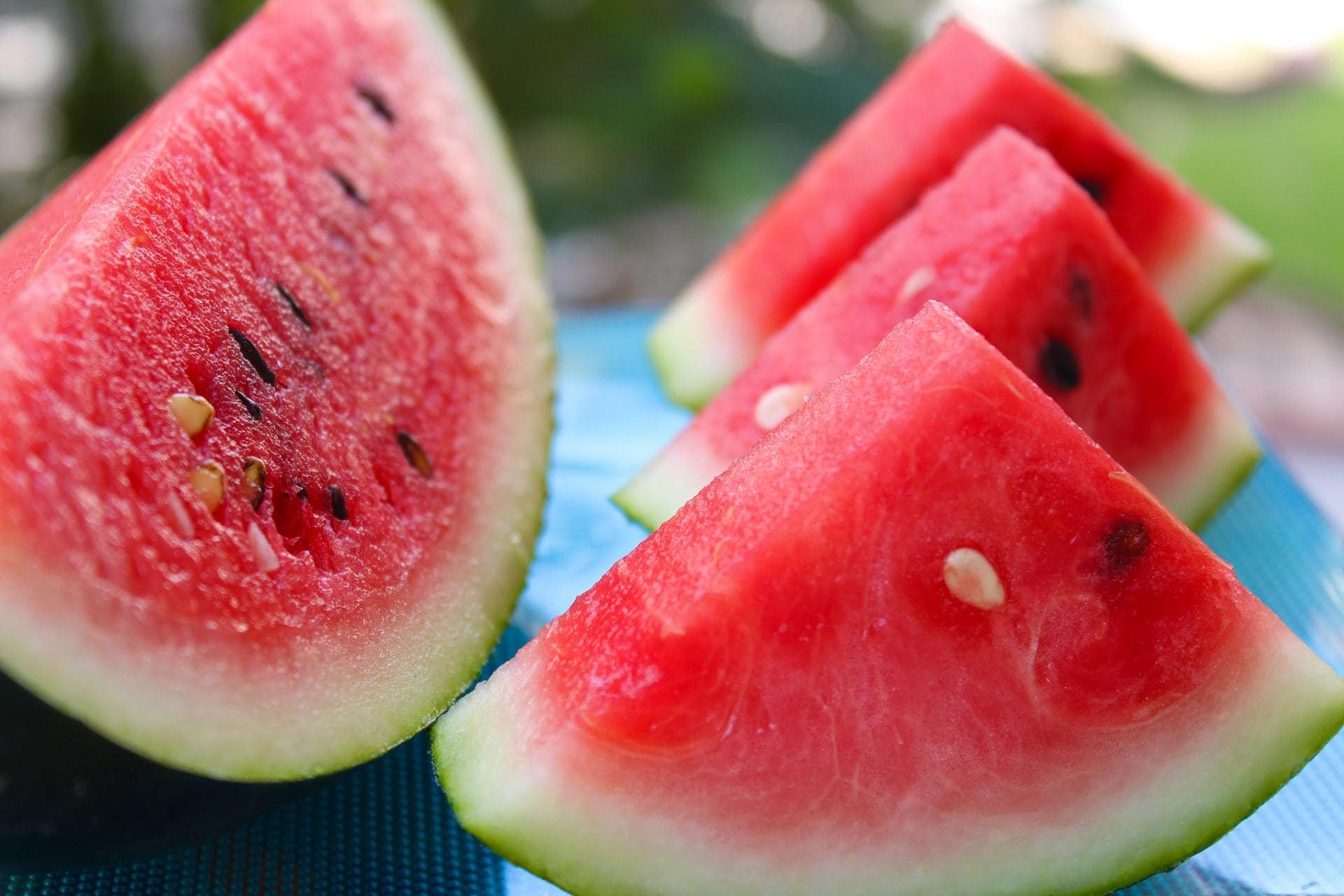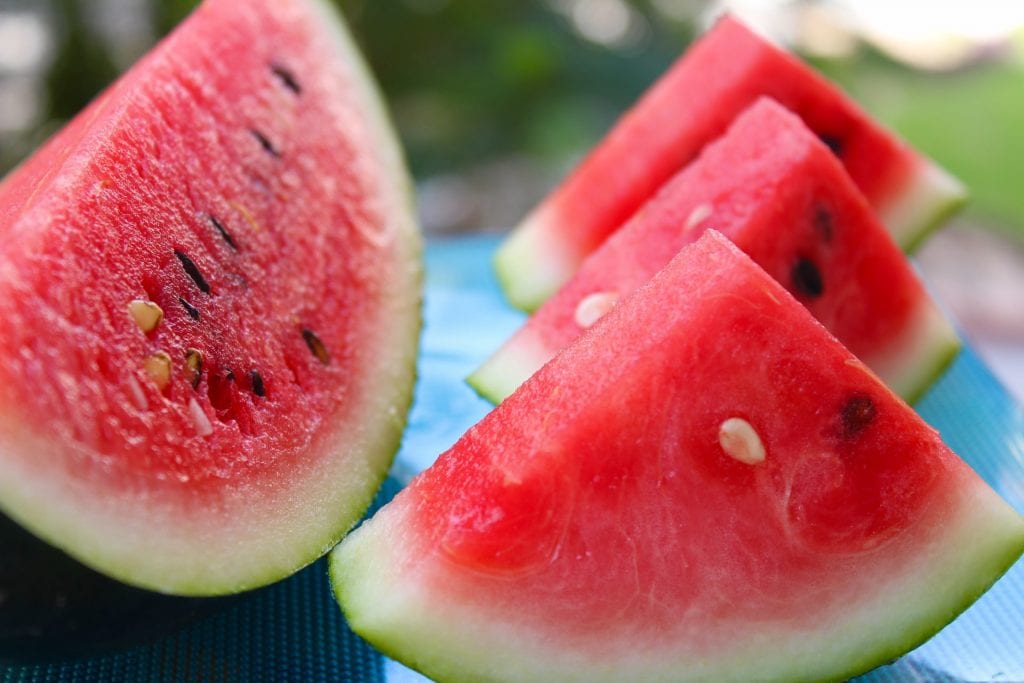 Watermelon is another keto alternative to grapefruit because a cup has 11 grams of net carbs.
Like berries, watermelon has a high ORAC score. This score measures the antioxidant properties of food. So combined with a handful of berries, watermelon allows you to fight off free radicals, leading to a better quality of life.
But remember that watermelon has a glycemic index of 65, which is higher than table sugar. So if you have diabetes and want to avoid blood sugar spikes, go for fruits with a lower score, like berries.
Plum
You can enjoy plum in moderation on a ketogenic diet because it offers eight grams of net carbs.
Consider keto plum sweeteners if you're using plums to make dessert. This sweetener tastes like plums, but you're consuming zero calories or carbs.
Kiwi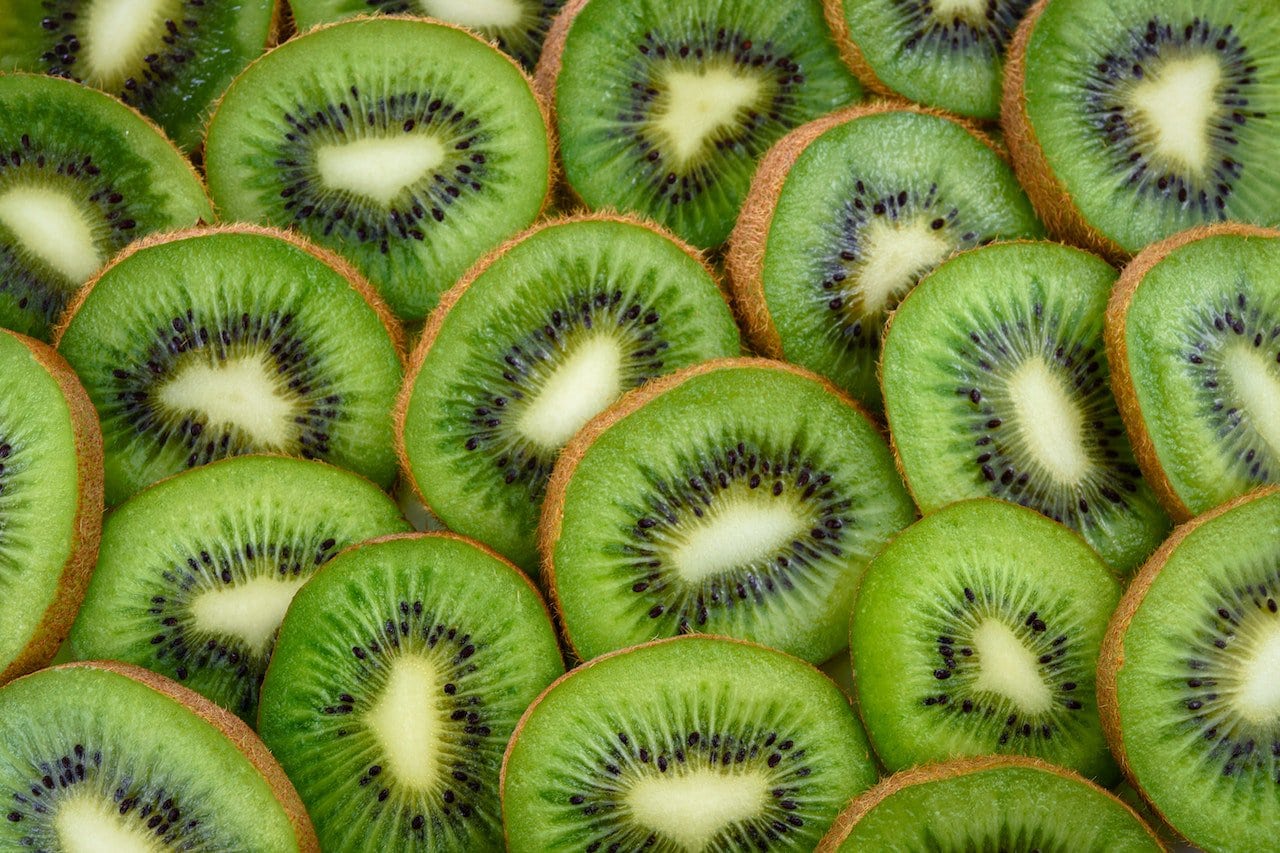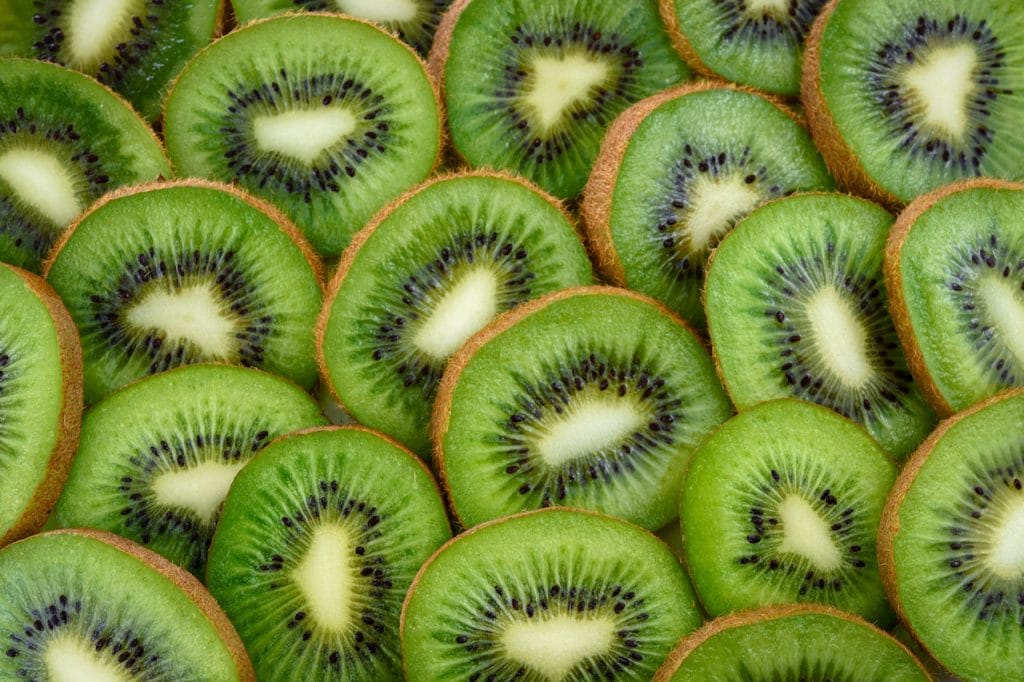 Even though kiwis are sweet and tasty, the carb content is surprisingly low. One medium-sized kiwi has eight grams of net carbs.
This means you can enjoy one or two kiwis per day without interfering with ketosis. 
Kiwis are also far sweeter than grapefruit, so you can use them to sweeten desserts.
Clementine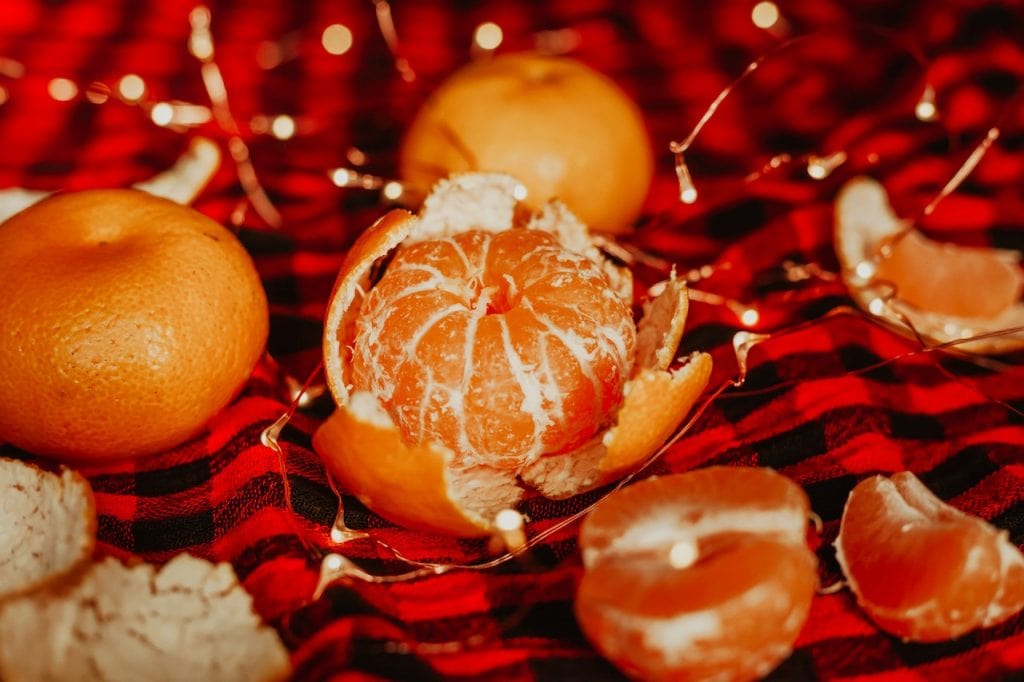 Clementine looks just like an orange, but it's smaller and has a lower carb count. One clementine contains nine grams of carbs and two grams of fiber, giving it a net carb score of seven grams.
Clementine is unique because it provides 40 percent of your daily vitamin C requirements. So if you eat three clementines daily, you're comfortably meeting your vitamin C needs.
Other common questions on a keto diet are "can I eat" things like plantains, watermelon, cherries, radishes, pumpkin, beets and carrots. Read our full write up on each for more information.
Final Thoughts on Carbs in Grapefruit
Although it offers health benefits like improved immunity and heart health, one grapefruit contains 26 grams of carbs, so it isn't advisable on a keto diet. But if you're a big fan of grapefruit, eating one or two slices won't harm.
It's also essential to avoid consuming grapefruit before taking any medication because it inhibits proper digestion, which can lead to over absorption of prescription drugs.
And if you're looking for lower-carb alternatives, consider berries, watermelon, plums, kiwi and clementine. These options are high in essential nutrients and won't knock you out of ketosis.