I'm sure you've heard about the term "lazy keto". While anything called dirty keto is usually filled with melty cheese and copious amounts of bacon, lazy keto meals can be both nutritious and healthy. So, what makes them "lazy"?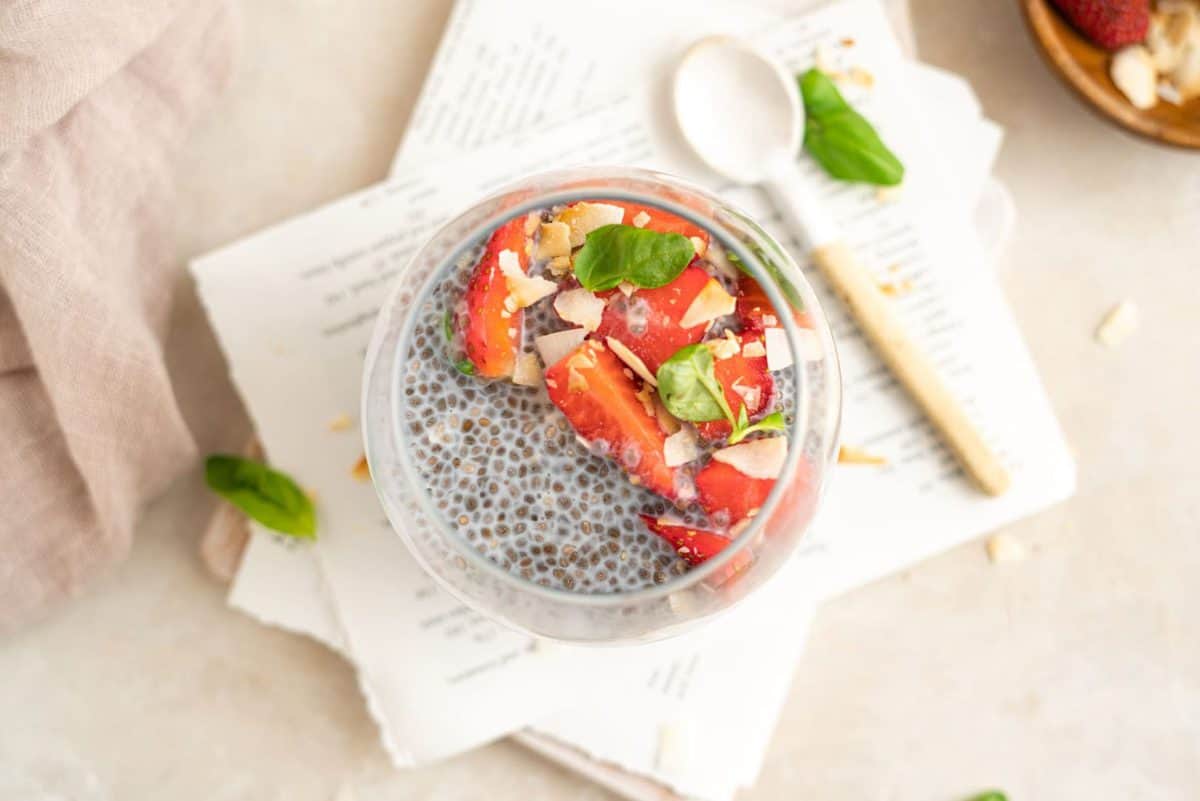 Lazy keto meals are low in carbs, but can be quite high in protein. The term lazy keto doesn't necessarily describe one single recipe, it's rather a lifestyle – just like dirty keto, vegetarian keto and so on.
Want to find out more about lazy keto meals? Read on!
What is lazy keto?
The most common definition of lazy keto is to not eat more than 20 grams of carbohydrates without counting all the other macronutrients, such as protein and fats. While it is possible to achieve ketosis by not tracking everything you eat, it's actually highly unlikely.
Lazy keto recipes are usually high in calories (won't help you lose weight), high in fats – but oftentimes not the healthiest fats, and sometimes resemble dirty keto meals with lots of cheese, bacon and processed foods.
All of these are surely keto, but not necessarily considered healthy if you want to eat clean foods and your goal is losing weight.
Is lazy keto effective?
Yes and no. I know the "it depends" is an annoying answer to give, but it really depends.
Do you want to lose weight on the ketogenic diet? Then lazy keto meals are probably not for you, especially in the beginning of your ketogenic journey. Even if you can incorporate the best lazy keto meals into your diet, you're probably going to miss our on important nutrients and right macros.
Do you want to get into ketosis quick? Then again, lazy keto meals may not be the best option for you since they don't have a proper macronutrient ratio. For example, if you eat an easy lazy keto meal throughout the day, you may find it difficult to balance out the fats, carbs and protein for all of your other meals.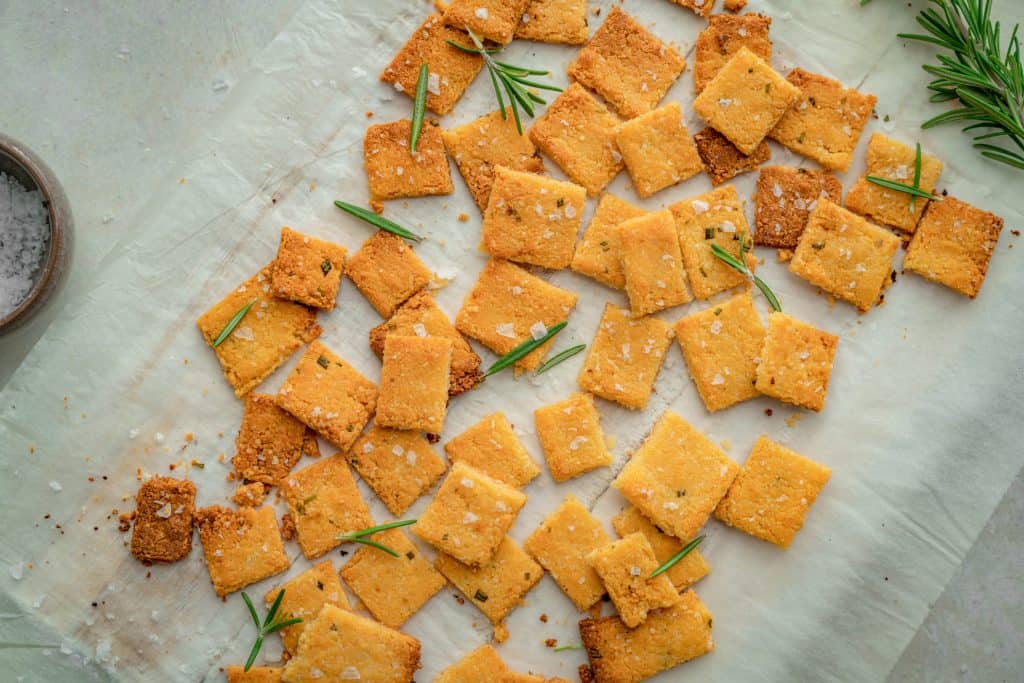 Have you been on keto for quite a while? If you've been in ketosis for longer than a few months and you know you're fat adapted, you can most likely eat these meals and stay in ketosis even if you generally follow the traditional keto diet. The longer you are in ketosis, the more difficult it will be to get kicked out of it.
Do you like low carb meals, but don't find the need to be in ketosis all the time? Then yes, you can eat lazy keto meals without any concerns. They're low in carbs, so they're perfect for anyone who watches their blood sugar levels, wants to avoid insulin spikes or simply likes the way low carb eating makes them feel.
Lazy Keto Meals for Breakfast
1. Keto Wonder Bread Chaffle
Yep, you need to give up bread on the keto diet. But that doesn't mean you'll never get to taste anything like it! Wonder bread is an awesome, low carb alternative you can use in sandwiches. One waffle is only 2 grams of net carbs, so eat it without worrying about getting kicked out of ketosis or stalling your weight loss goals.
2. Overnight Keto Chia Pudding
Too tired in the morning to make breakfast? We totally get it – that's why this overnight keto chia pudding recipe is one of our favorite lazy meals to make. It's a hearty meal that will fill you up for hours without all the carbs.
3. Keto Egg Loaf
This is a perfect lazy keto meal for anyone who misses an occasional egg loaf for breakfast. All you need is some butter, cream cheese, eggs, cinnamon and ground nutmeg to make these. When it comes to lazy keto recipes, this one only has 1 gram of net carbs per slice!
4. Keto Low Carb Biscuits
Can it get any better than lazy keto meals made in just 3 minutes? Or is this as quick as lazy keto can get? If Southern flaky biscuits were your guilty pleasure, you'll absolutely love these low carb biscuits with only 4 grams of carbs per serving. All you need is a mug, ingredients and a microwave.
5. Keto Bulletproof Coffee
One of the most popular keto recipes for all newbies and veterans – bulletproof coffee. It's both a lazy keto addition and one filled with healthy fats. If you're on a low carb diet, having MCT oil in your pantry is an absolute staple, especially due to its science-based health benefits.
6. Keto Strawberry Smoothie
Another 3-minute recipe we absolutely love – it's low carb, and in my super easy keto recipes list. If you're on keto to lose weight you may want to watch out with this one – it's 507 calories! Other than that, it's a great lazy keto recipe whenever you don't feel like standing in the kitchen for a long time.
7. Keto Shakes
Keto shakes make for the best lazy keto diet recipes. They're quick to make, filling and full of nutritious ingredients. Grab a base shake and add your own ingredients to it, or check out our blueberry lemon shake, pumpkin spice, chocolate peanut butter, tiramisu or birthday cake combination and see which one suits you best.
Lazy Keto Dinner Recipes
8. Keto Butter Chicken
Looking for an Indian-inspired recipe? Then this is the one for you! It's one of my favorite beginner lazy keto meals since you can make it in just 30 minutes. Plus, it's wonderful for meal prep or for your whole family.
9. Keto Air Fryer Meatballs
One of the biggest hurdles of those who are just beginning their keto journey is cooking meals for the entire family. These meatballs not only taste delicious, but are also perfect for lazy keto meal prep. You can dress them up however you like or use our recommendation in the recipe card.
10. Keto Egg Roll In A Bowl
This famous lazy keto meal uses only one pan. All you need is ground meat, cabbage, gluten free liquid aminos and a bunch of spices. Plus, I can't forget to make sure you know this – this keto egg roll in a bowl takes only 12 minutes to make!
11. Keto Pizza
20 minutes to make, 2 grams of net carbs per slice. How's that for a dirty, lazy keto meal? If you're craving a pizza without all the carbs, this dish is for you. Add your favorite low carb toppings such as pepperoni, extra mozzarella cheese, peppers, onions and black olives to make it even more flavorful.
12. Keto Taco Salad Casserole
Every time someone tells me they want to go on the ketogenic diet, but worry there's not enough delicious recipes this is the first lazy keto recipe I point them to. It's also hands down our reader's favorite recipe of all time! Plus, it takes only 25 minutes to make and has 3 grams of net carbs per serving.
13. Keto Cauliflower Casserole
This lazy keto meal is loaded with two types of cheese, bacon, cauliflower, sour cream, chives and other comforting ingredients. It will make your taste buds go wild to the point where you will forget this is actually a keto friendly, low carb recipe.
14. Keto Cashew Chicken
Lots of protein? Check. High in fats? Check. Low carb? Check check check. As one of my favorite lazy keto meals with an Asian inspired flare, this meal takes only 25 minutes to make and has a little over 300 calories per serving.
15. Keto Chicken Wings
Lo and behold, here come the best, tastiest, lazy keto meals one can eat – crispy, low carb chicken wings. You can make these in your oven or air fryer, whatever you prefer. These are not even dirty keto, these are straight up as keto as they get. Dip them in blue cheese or eat with a side of ranch.
16. Keto Big Mac Salad
I left "the best for last" on purpose. You cannot, and I really mean cannot go on with lazy keto diet meals without trying this one. Big Macs are not keto friendly, but what about a keto big mac salad? If you miss an occasional fast food treat, this lazy keto recipe will hit the spot for sure.
Lazy Keto Snacks
17. Keto Fat Bombs
Kind of sweet, kind of a finger food, kind of lazy keto. If you have a sweet tooth but you don't know how to incorporate healthy "sweets" into your keto lifestyle, try fat bombs first. They're high in fats, super easy to make and quick to make.
18. Keto Mug Cake
Looking for lazy keto breakfast ideas? Look no further! This keto mug cake is a perfect treat for anyone who wants to eat low carb but loves a sweet morning meal. All you need is a few ingredients, a mug, a microwave and 4 minutes of your time. Plus, one serving is just 3 grams of net carbs!
19. Keto Peanut Butter Fudge
No need to worry about your carbohydrate intake with this delicious lazy keto recipe. One square is kind of big and only 2 grams of net carbs! Think of it as a perfect dessert after a delicious dinner.
20. Keto Crackers
I used to miss crackers a lot (I mean, who doesn't like to watch a movie and stuff their face with crackers and dips?!), but then we came up with this recipe and my keto life suddenly got better. They're cheesy, salty, gluten free and without all the carbs.
21. Keto No Bake Cookies
Baking isn't for everyone and we get it. Sweet lazy keto meals shouldn't make you anxious either, this is why this no bake keto recipe is as easy as it gets. One cookie is about 3 grams of net carbs, but trust me it will satisfy your sweet cravings instantly.
Our final opinion on lazy keto recipes
If you'd ask me, we're all for it, green lights and all that after you've been in keto for a few months. The beginning stages of keto should be full of balanced, nutritious meals so you can jump start weight loss and ketosis. Plus, it's also good to get into the groove of things before experimenting and learn how to track your carbs, protein and fats effectively.
After a few months on keto, it will be harder for you to get kicked out of ketosis even if your daily macronutrient intake is not perfectly balanced. Of course we're not talking about measurements that are insanely off, but you get what I'm saying.
So point blank, give lazy keto meals a go the moment you feel you're two feet deep into the ketogenic lifestyle.